Phnom Penh: On July 27, 2023, Woori Bank (Cambodia) Plc. Signed an Agreement to provided charity contribution to ChildFund Cambodia through ChildFund Korea on the Improvement Digital Competency in Education project in order to advance digital competency in Cambodian schools.
This project entitle for three years to enhance digital education and equipment in 21 selected schools in Phnom Penh, Kandal, and Kampong Thom province will be made possible by the budget. The initiative will assist more than 24,000 kids in learning the fundamentals of computer skill, including financial literacy and online safety, which will allow them to further expand their knowledge and skill to grow up as talented global citizens.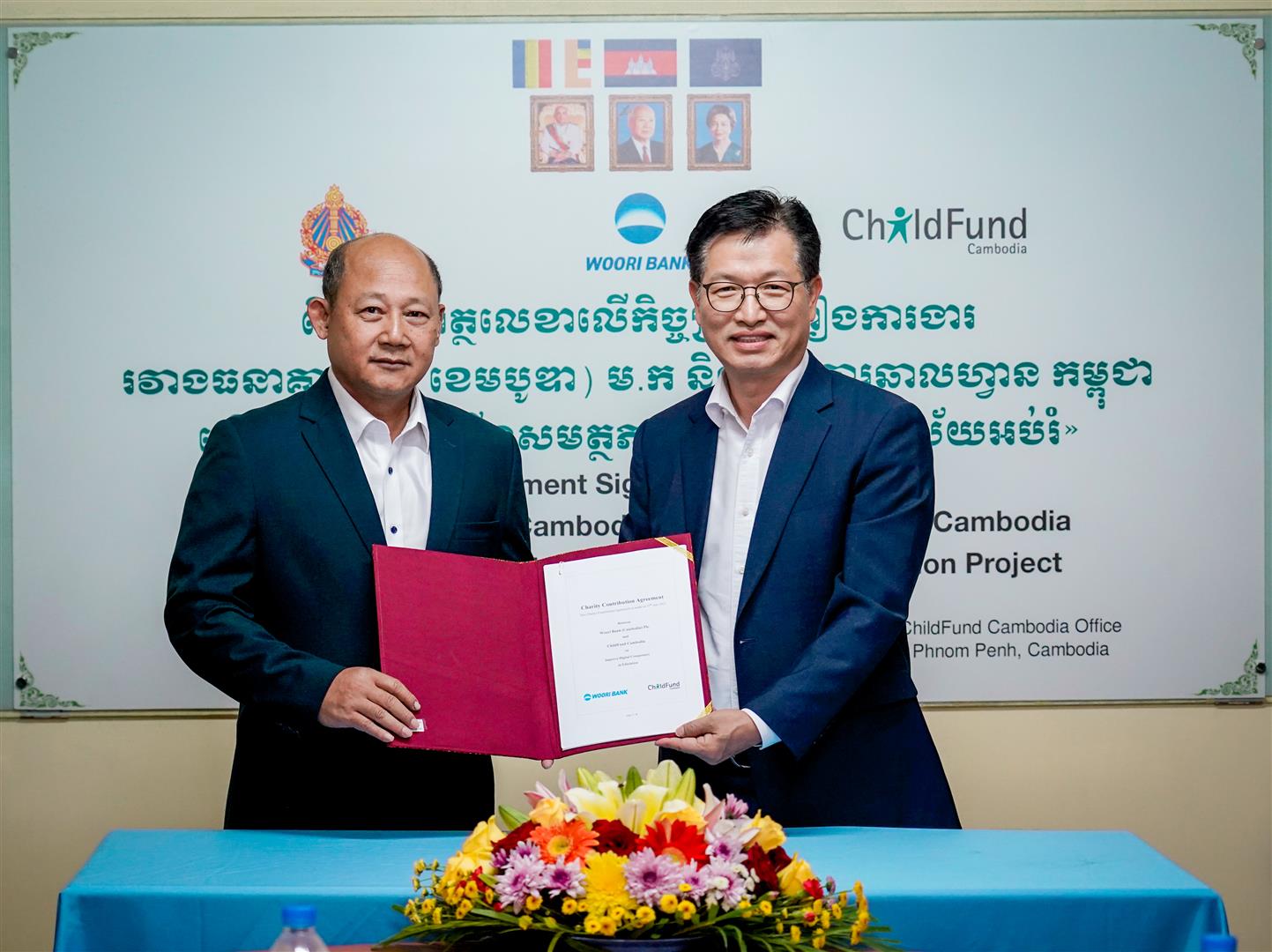 The ceremony was presided over by Mr. Kim Hong Ju, CEO of Woori Bank (Cambodia) Plc, Mr. Chan Narin, representative of Childfund Cambodia, Mrs. Unjoung Choi, representative of ChildFund Korea, Representative of Teach for Cambodia, and senior management from Woori Bank and Childfund Cambodia.
Said to the sign ceremony Mr. Kim Hong Ju stated "Promoting the financial and digital literacy in Cambodia is part of our bank's Corporate Social Responsibility as to build more skillful and competent human resources, which is very demanding for today's business in Cambodia and in the world.
Mr. Kim continued, "At the individual level, digital competency will provide opportunity for students to have better jobs. And at country level, the improvement of knowledge and skills in digital literacy will contributes to poverty reduction through employment growth".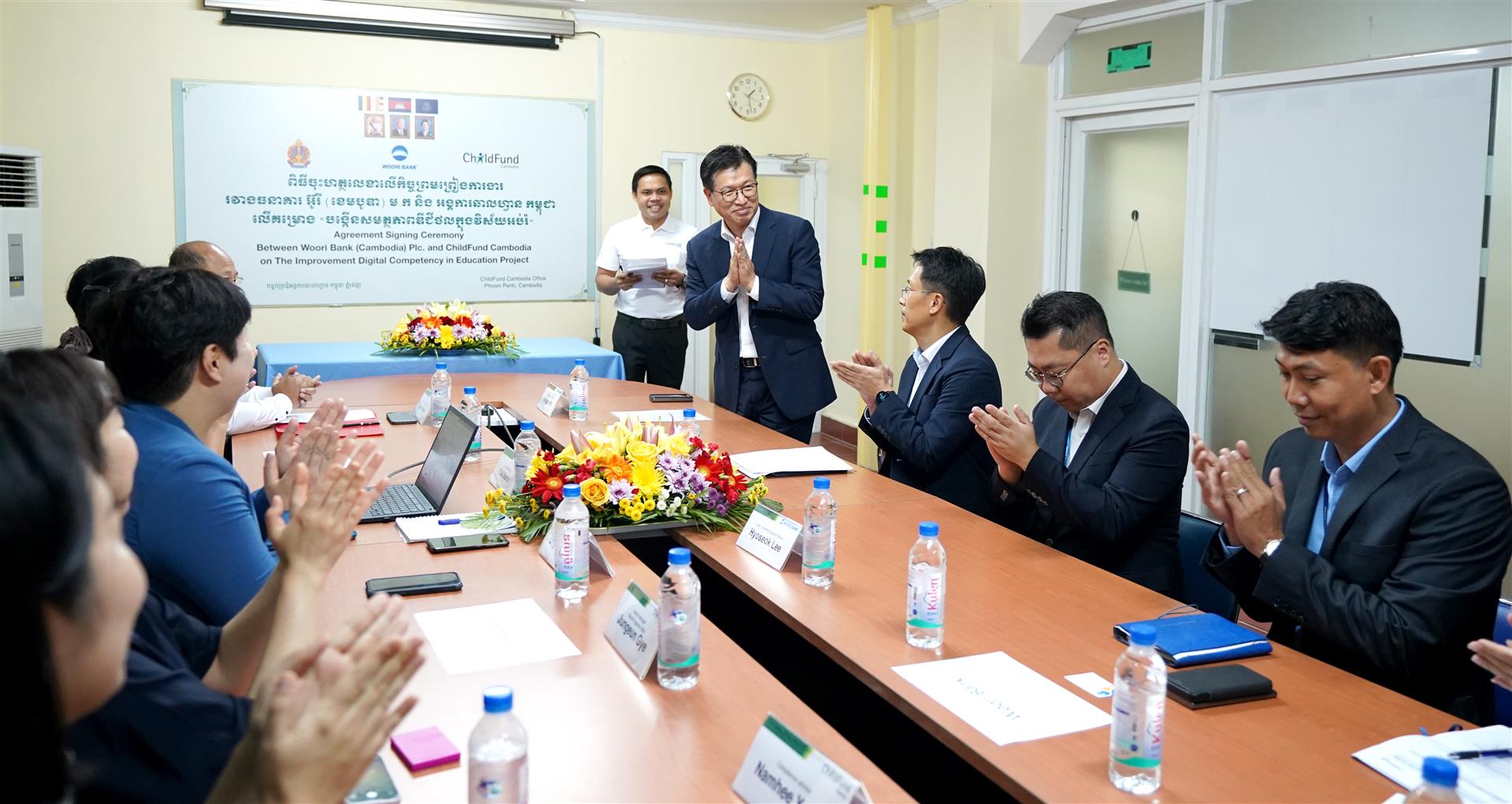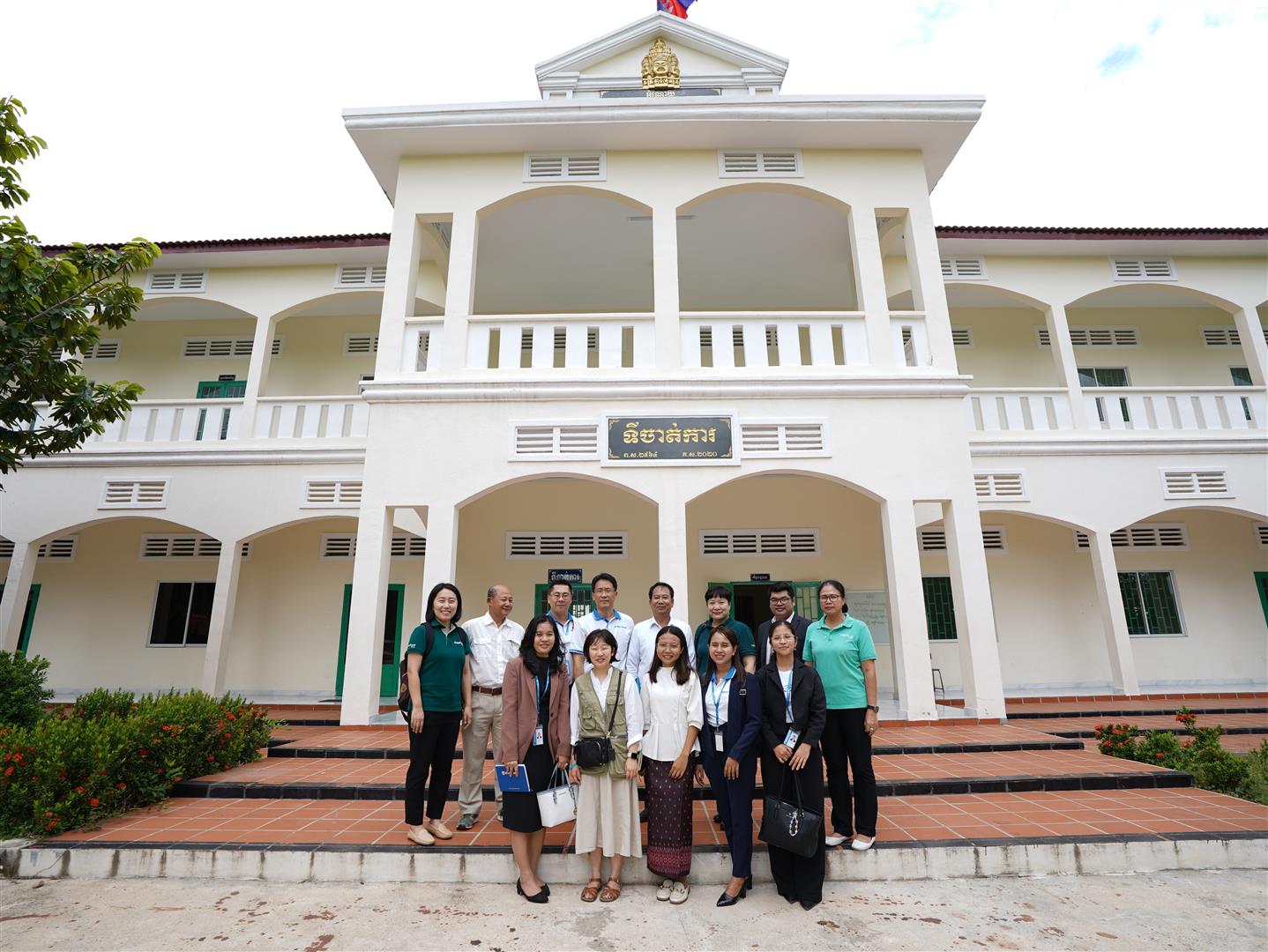 Mr. Chan Narin, representative of ChildFund Cambodia said "On behalf of ChildFund Cambodia, I am grateful to Woori Bank (Cambodia) Plc. for providing grant funding and ChildFund Korea for its coordination role in making this project happened, and I am proud that Woori Bank (Cambodia) Plc. has become a donor that can meaningfully contribute to improving the lives of children in Cambodia".
Along with this project, we establish a variety of intervention to increase students enrolment in digital education in order to enhance their lifelong learning by improving accessibility, quality for digital education and facility building ICT lab and library in the schools including capacity building for teachers on ICT, financial literacy and online safety across all the 21 selected schools in Phnom Penh, Kandal and Kampong Thom province"  Mr.​​​​ Narin continued.
ChildFund Cambodia began its first development project in Cambodia in 2007 in Svay Rieng​ province, followed by Kratie in 2011 and Battambang in 2017; Phnom Penh, Kandal, and Kampong Thom are our next priorities to improve digital competency among students from primary to upper secondary school.
About Woori Bank (Cambodia) Plc.:
Woori Bank (Cambodia) Plc. has milestone significant achievements in Cambodia for 30 years. With beginning of the funding program in 1990 and getting official license to operate as a microfinance institution in 2004. Then, updating license in 2011 to become a micro-deposit taking finance institution as well as merging with Woori Finance Cambodia Plc. in 2020 to broaden network. Additionally, the National Bank of Cambodia has approved a license as a commercial bank since November 2021 and officially launched in January 2022, enabling Woori Bank (Cambodia) Plc. to provide the market with full-fledged commercial bank's products and services.​
As of as of June 2023, the bank has 140 branches nationwide, employs over 4,200 staffs, and serves more than 437 thousand customers with​ total asset of USD 1.4 Billion, a loan portfolio of USD 1,180million and deposit savings balances up to USD 355 million.
"Woori Bank, Your Smart Choice in Finance!"