Phnom Penh, 22nd September 2023 – In collaboration with Woori Bank (Cambodia) Plc., ChildFund Cambodia, Teach For Cambodia, the Ministry of Education, Youth, and Sport launched a project today to close the digital divide in education. This initiative will revolutionize digital competency in Cambodian schools and provide equal opportunities for students to thrive in the digital age.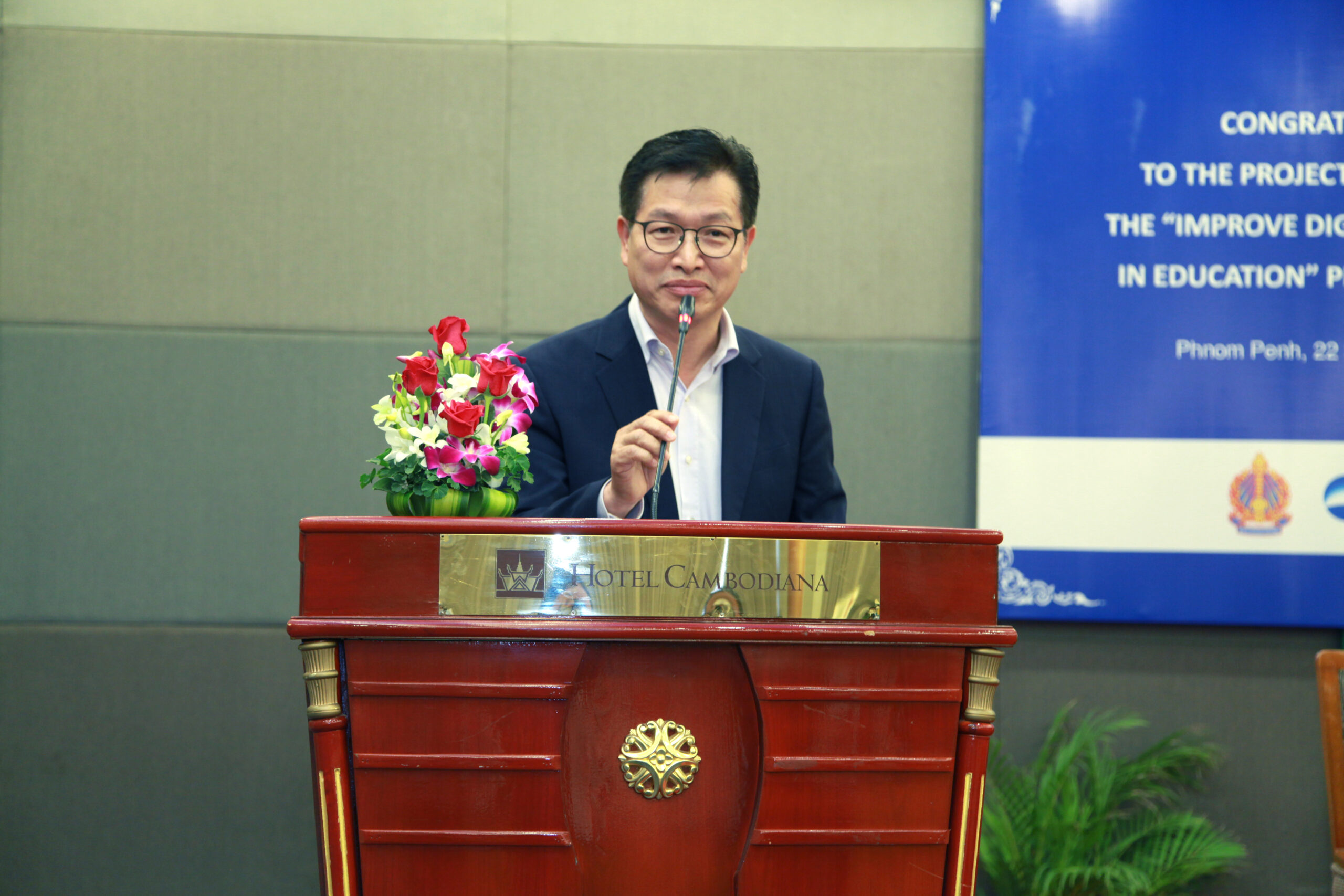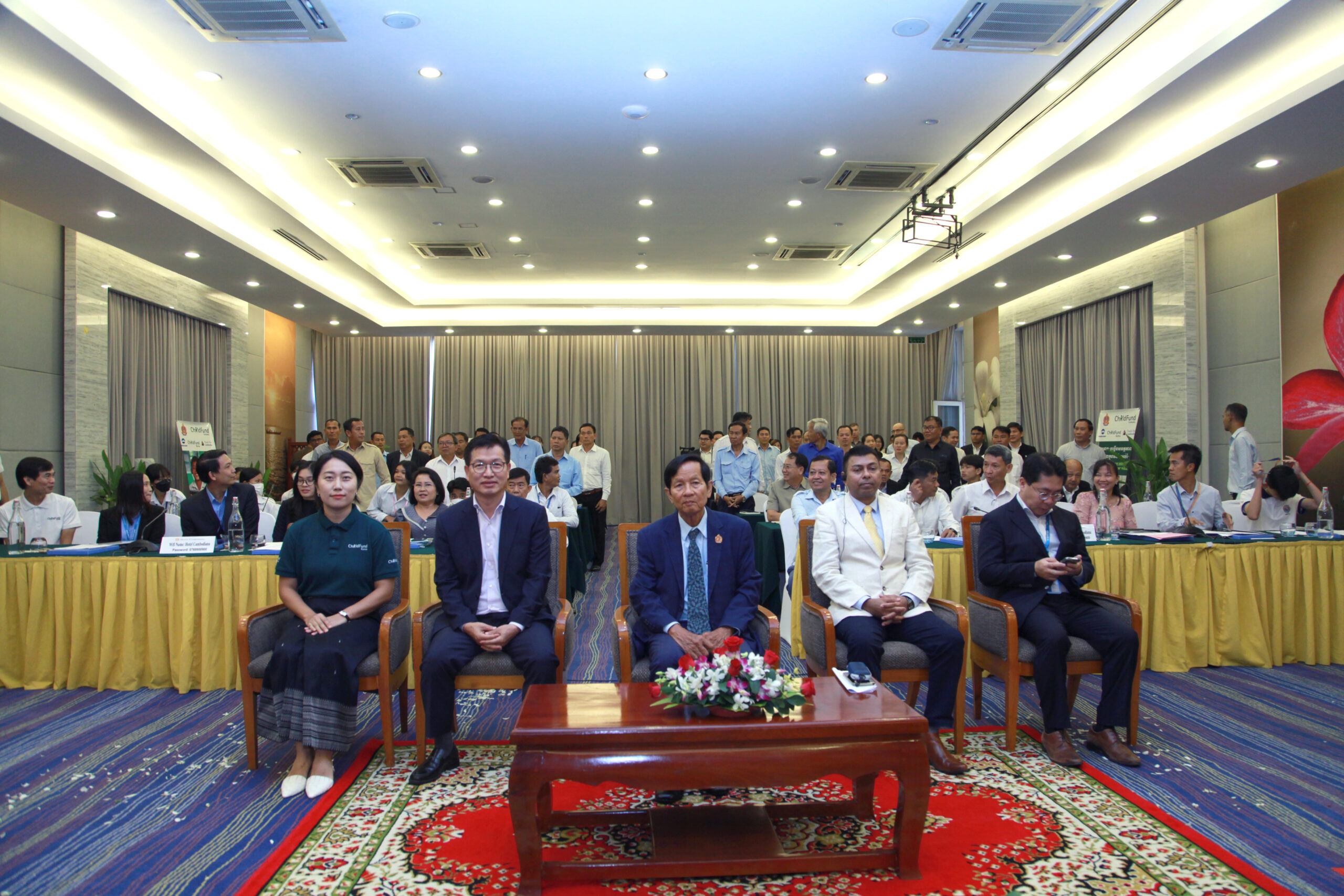 Supported by Woori Bank (Cambodia) Plc. through ChildFund Korea, the 3 years project will enhance digital education and infrastructure in 21 carefully selected schools across Phnom Penh, Kandal, and Kampong Thom provinces. By providing access to cutting-edge technology, the initiative aims to equip more than 24,000 students and total estimated direct participants will be 64,613 included teachers, parents and government officers with fundamental computer skills, financial literacy, and online safety knowledge. This holistic approach will create a generation of talented global citizens prepared to navigate the digital landscape.
ChildFund Cambodia, as the primary organization responsible for project implementation, will work closely with Teach for Cambodia and local duty bearer. Through collaborative networking, capacity building, and government and community engagement, the project's sustainability and impact will be ensured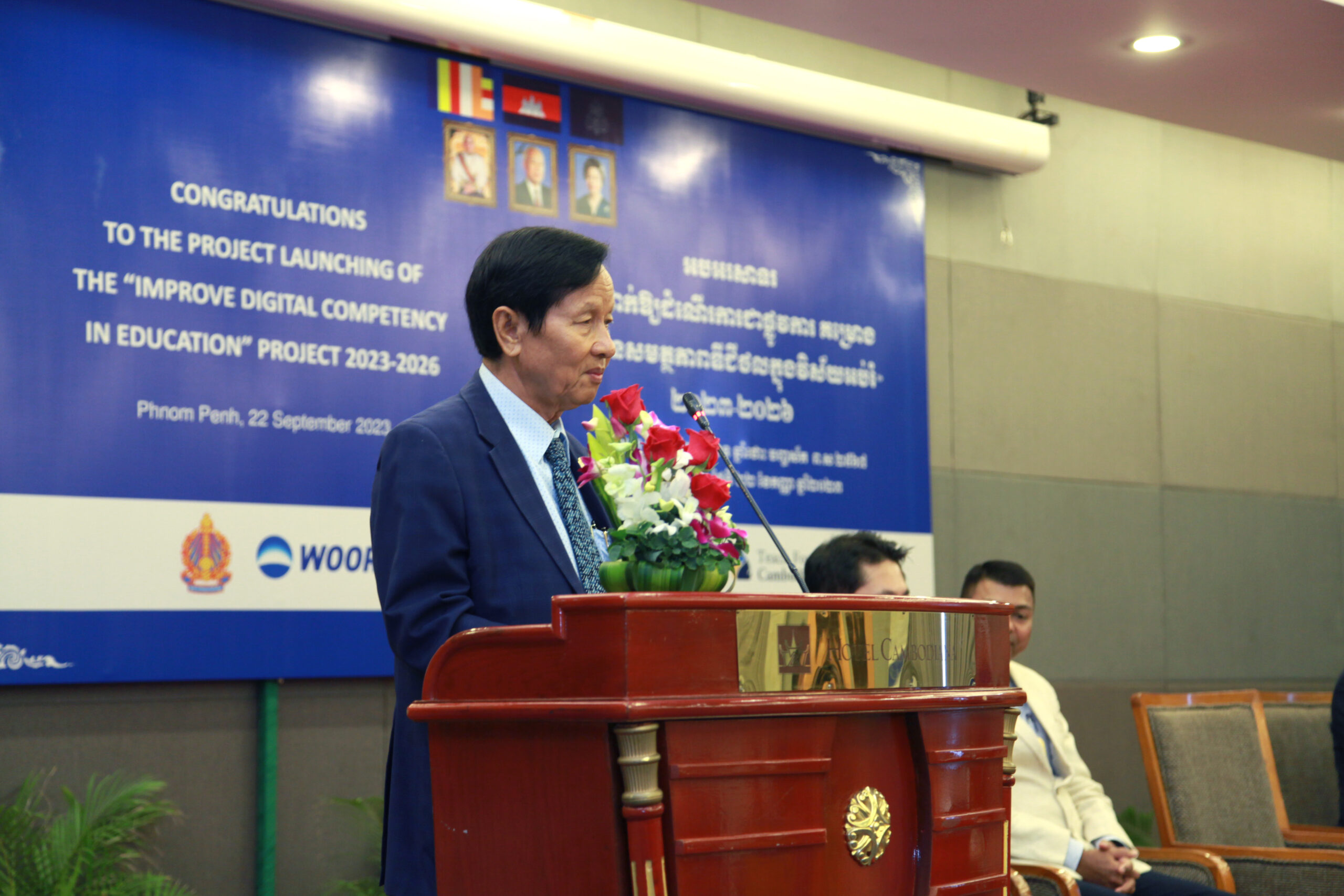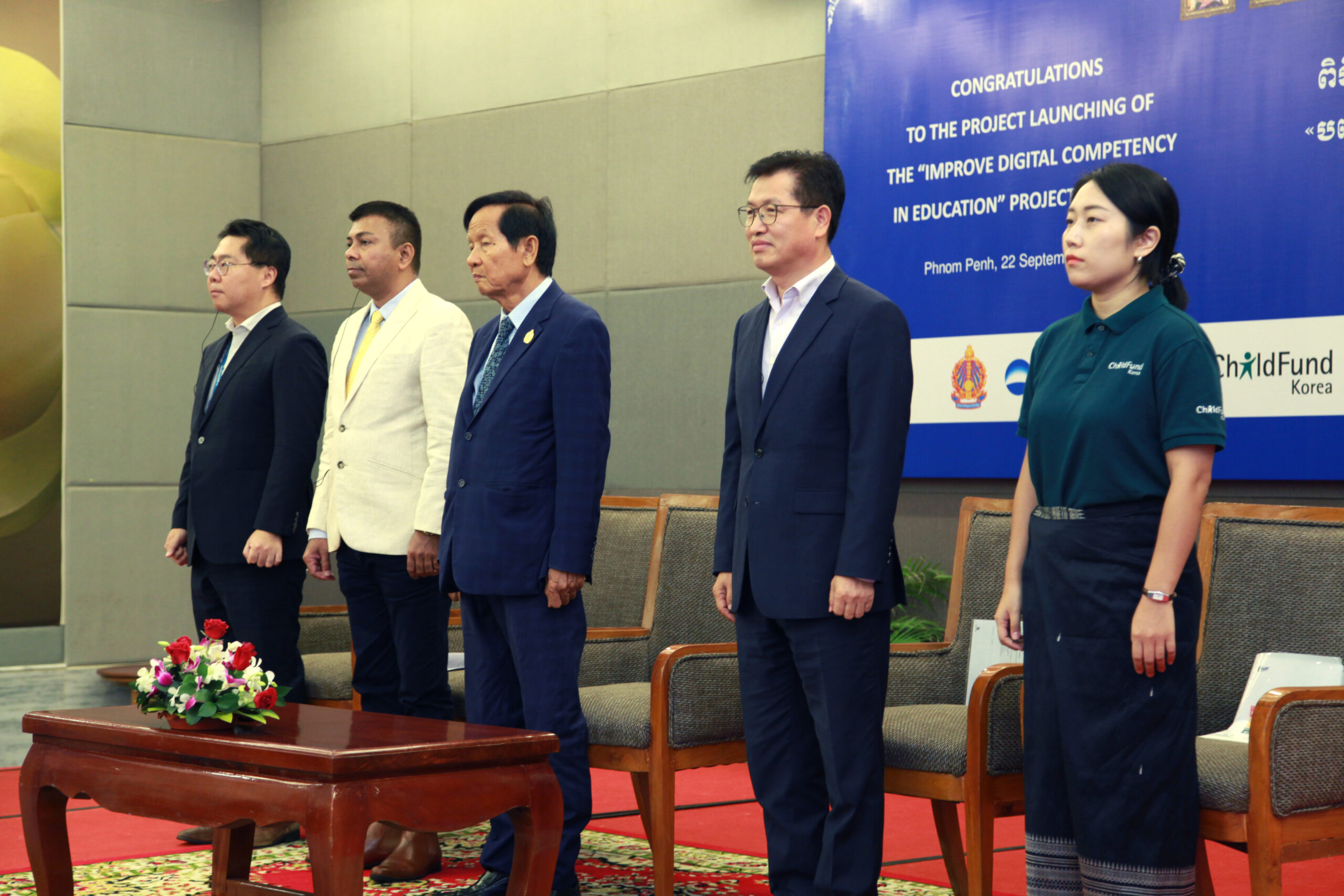 Excellency Im Koch, the Secretary of State of the Ministry of Education, Youth and Sport, acknowledged the project's significance, stating, "This project perfectly aligns with our Education Strategic Development Plan and will play a pivotal role in equipping our students with essential ICT competencies. We deeply appreciate the dedication of Woori Bank (Cambodia) Plc., ChildFund Cambodia and their partners in advancing digital literacy and education in our country."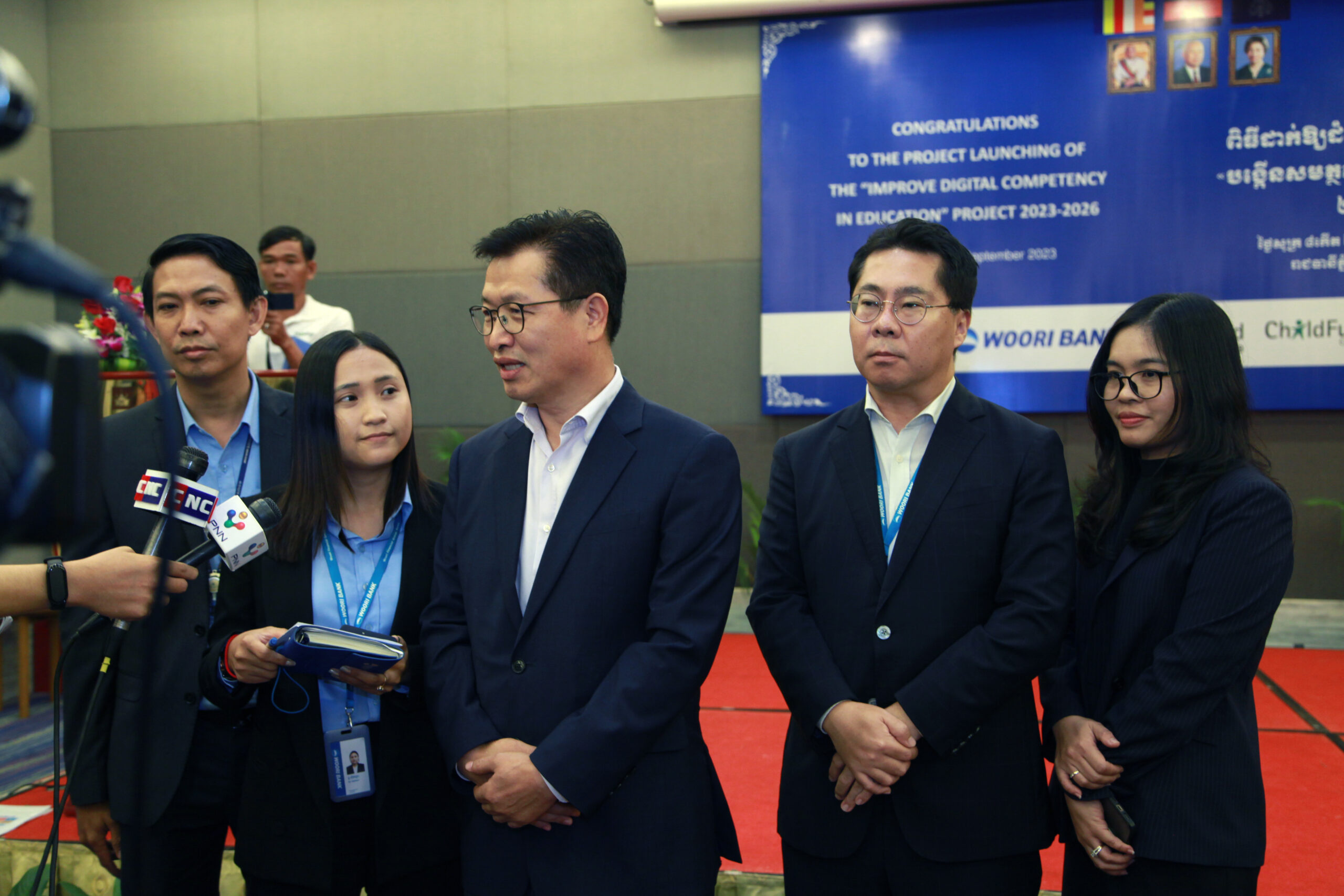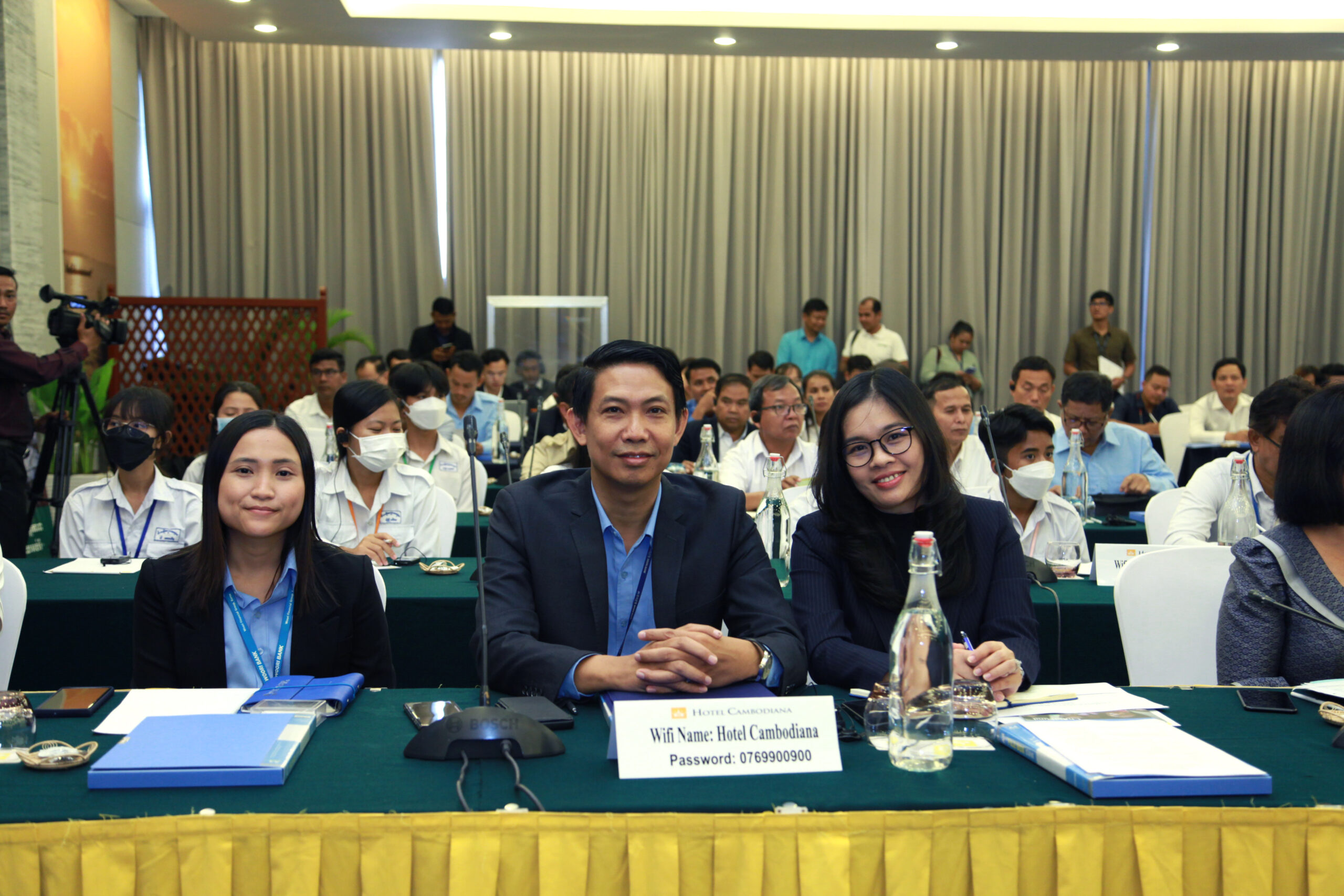 Mr. Hong Ju Kim, Chief Executive Officer of Woori Bank, expressed his pride in supporting this pioneering initiative led by ChildFund Cambodia. He believes that empowering students with digital competencies will not only unlock their potential but also enable them to thrive in an increasingly connected world.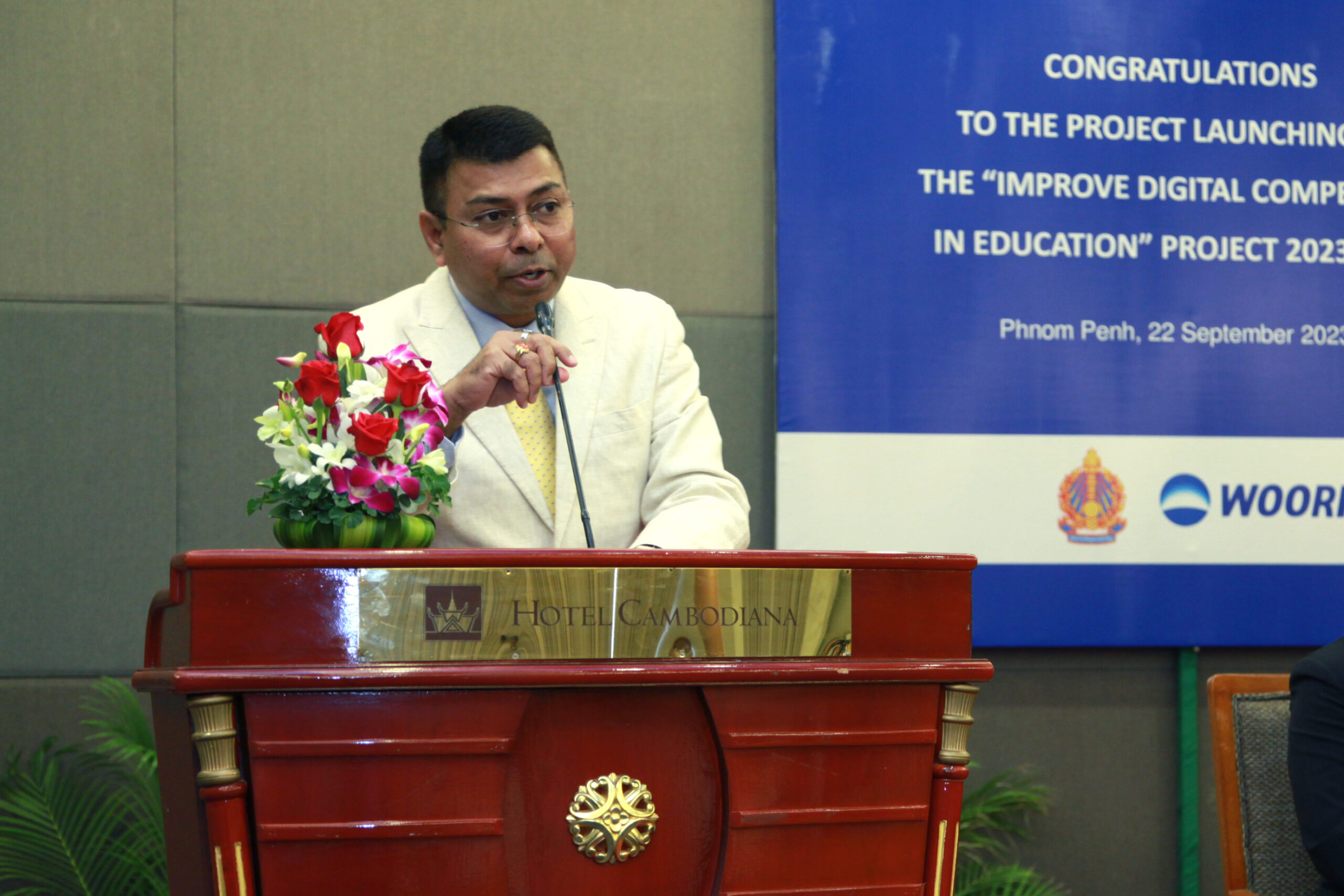 Mr. Prashant Verma, ChildFund Cambodia Country Director, expressed his excitement about the project's launch, stating, "Schools' ICT infrastructure and resources are limited in target areas. Teachers digital literacy and capacity to utilize digital resources and teaching methodology is limited despite the MoEYS inclusion of ICT within the curriculum."
Ms. Namhee Yoon, representing ChildFund Korea, echoed the organization's commitment to improving the lives of children and fulfilling their rights. She emphasized ChildFund Korea's unwavering support for ChildFund Cambodia's project, expressing excitement about the positive impact it will undoubtedly have on the lives of Cambodian children.
–ends-
For more information, or to arrange an interview, please contact:
Pisey Khun, Communications Coordinator, ChildFund Cambodia
Phone: 012 469 007
Email: khunpisey@childfund.org.kh
NOTES TO EDITORS:
About Woori Bank (Cambodia) Plc.
Woori Bank (Cambodia) Plc. has milestone significant achievements in Cambodia for years. With beginning of the funding program in 1990 and getting official license to operate as a microfinance institution in 2004. Then, updating license in 2011 to become a micro-deposit taking finance institution as well as merging with Woori Finance Cambodia Plc. in 2020 to broaden network. Additionally, the National Bank of Cambodia has approved a license as a commercial bank since November 2021 and officially launched in January 2022, enabling Woori Bank (Cambodia) Plc. to provide the market with full-fledged commercial bank's products and services.​ As of as of June 2023, the bank has 140 branches nationwide, employs over 4,200 staffs, and serves more than 437 thousand customers with​ total asset of USD 1.4 Billion, a loan portfolio of USD 1,180million and deposit savings balances up to USD 355 million.
"Woori Bank, Your Smart Choice in Finance!"
About ChildFund Cambodia
ChildFund Cambodia is the representative office of ChildFund Australia – an independent and non-religious international development organisation that works to reduce poverty for children in the developing world. ChildFund began working in Cambodia in 2007, and works in partnership with children, their communities and local institutions to create lasting change, respond to humanitarian emergencies and promote children's rights. Its community development programs are in the in the areas of child protection and resilience, quality education, sustainable livelihoods, improved local governance, child nutrition, water and sanitation, and youth empowerment. Improving early grade reading performance through technology interventions, strengthening national community-based child protection mechanisms and child‐focused emergency response are focus areas for the organisation.
About ChildFund Korea
ChildFund Korea was established in 1948. Currently, ChildFund Korea is one of the most influential child welfare organizations in Korea and an active and major member of ChildFund Alliance, which has an international network with 11 members including Australia, Canada, France, Germany, Ireland, Japan, New Zealand, Spain, Sweden, and the USA. ChildFund Korea works for children, their families, and communities with its partners in Cambodia, Bangladesh, Laos, Nepal, Myanmar, Viet Nam, Ethiopia, Uganda, Kenya, and other countries.
About Teach For Cambodia
Teach For Cambodia is an independent not-for-profit organization aimed at solving educational inequity in Cambodia. By recruiting dynamic university graduates and professionals as teachers in high-need schools for an initial two-year period, they aim to build a new generation of highly effective teachers and leaders. Their vision is for all Cambodian children to have access to quality education, support, and opportunities, and their mission is to create sustainable solutions to address socioeconomic challenges, build school capacity, and promote national identity. Teach For Cambodia works closely with the Ministry of Education, Youth and Sport of Cambodia and is a member of Teach For All, a global education network.