Phnom Penh: On 4th February 2023, Woori bank Cambodia celebrated business strategy conference 2023 at Sofitel Phnom Penh Phokeethra. The event's purpose was to summarize and honor 2022's achievements while also strengthen new year strategies and goals to become Cambodia's top bank with Fastest, the most Convenient, and Innovative bank.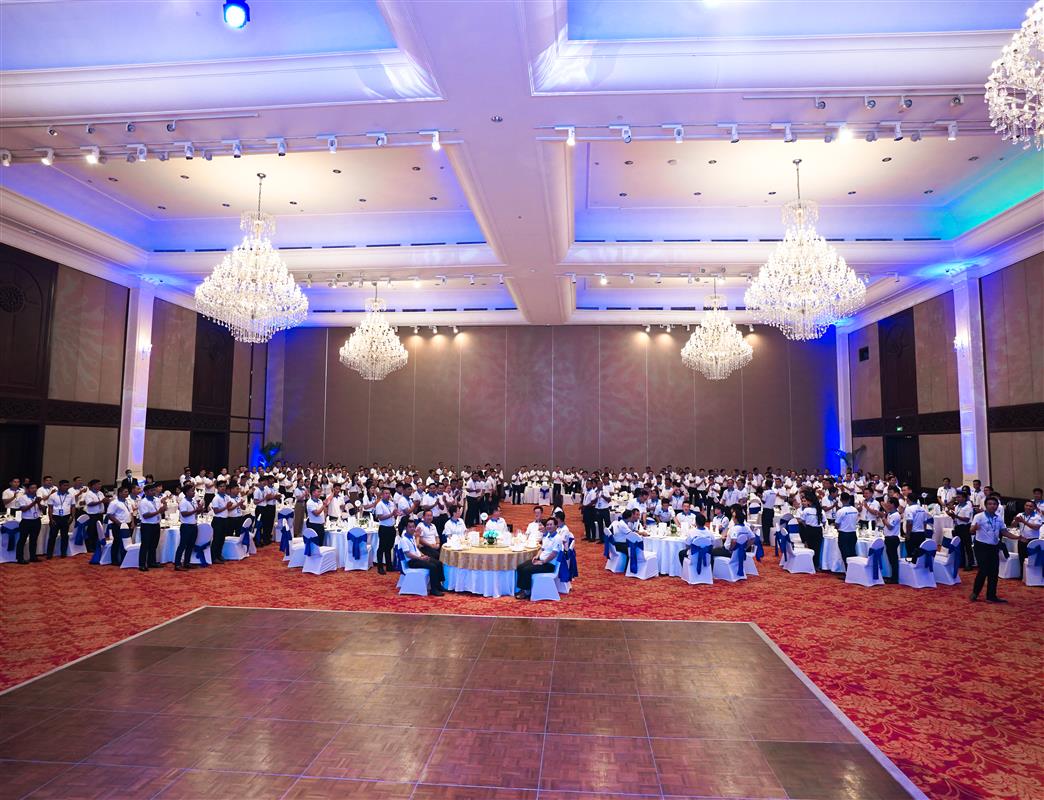 The event was presided by Mr. Hong Ju Kim, Chief Executive Officers and delegates and attended by Senior Managements, Regional and Branch managers as well as best performance awardees from nationwide offices of Woori Bank Cambodia.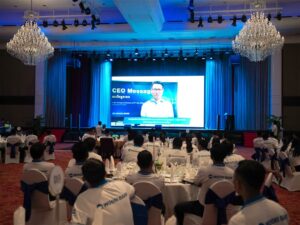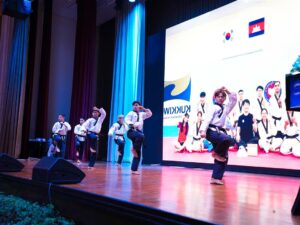 More than Gala Dinner party celebrations, best performance departments, regional and branch offices as well as individual staffs were honor awarded by Mr. CEO and senior management for their hard contributions to the bank achievements during 2022.
Mr. CEO's message focuses on strengthening the internal control so that it may grow sustainably to become the one of the Top 5 largest bank in Cambodia in the near future. There are also special messages from the Global Group Head Office and the Shareholder Representative from Mother Company to appreciate and inspire Woori Bank Cambodia.
Woori Bank Cambodia has increased its brand recognition among Cambodians by more than 50% since its conversion to a commercial bank in early 2022. This expansion demonstrates the considerable positive changes and rapid growth among Cambodia's competitive banking players.
Woori Bank has increased its potential to become stronger through sustainable expansion. Seeing the importance of Cambodian lives, Woori Bank contributes to society through many CSR projects, including assisting flooding families with the National Bank of Cambodia in 2022 and recently signing an MOU with Cambodia's largest university (RUPP) to provide 100 bachelor scholarships students. This demonstrates that Woori Bank is concerned with socioeconomic development as well as business growth.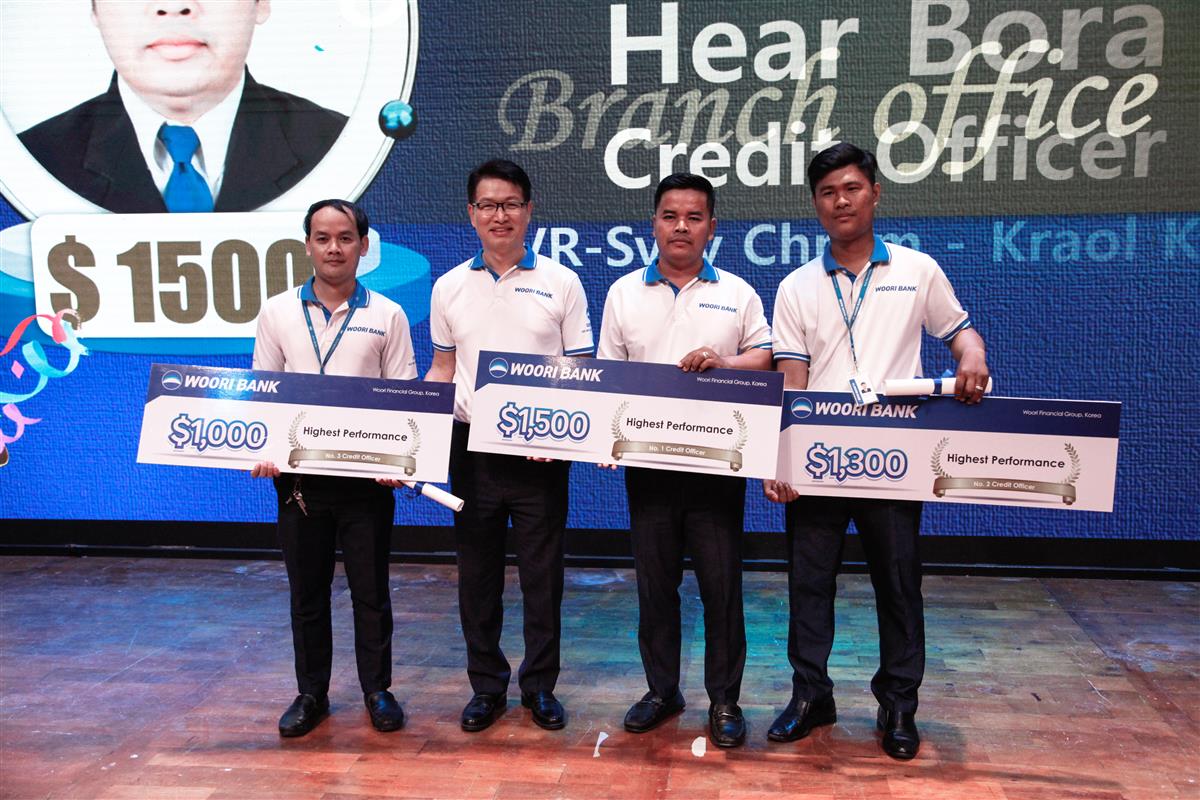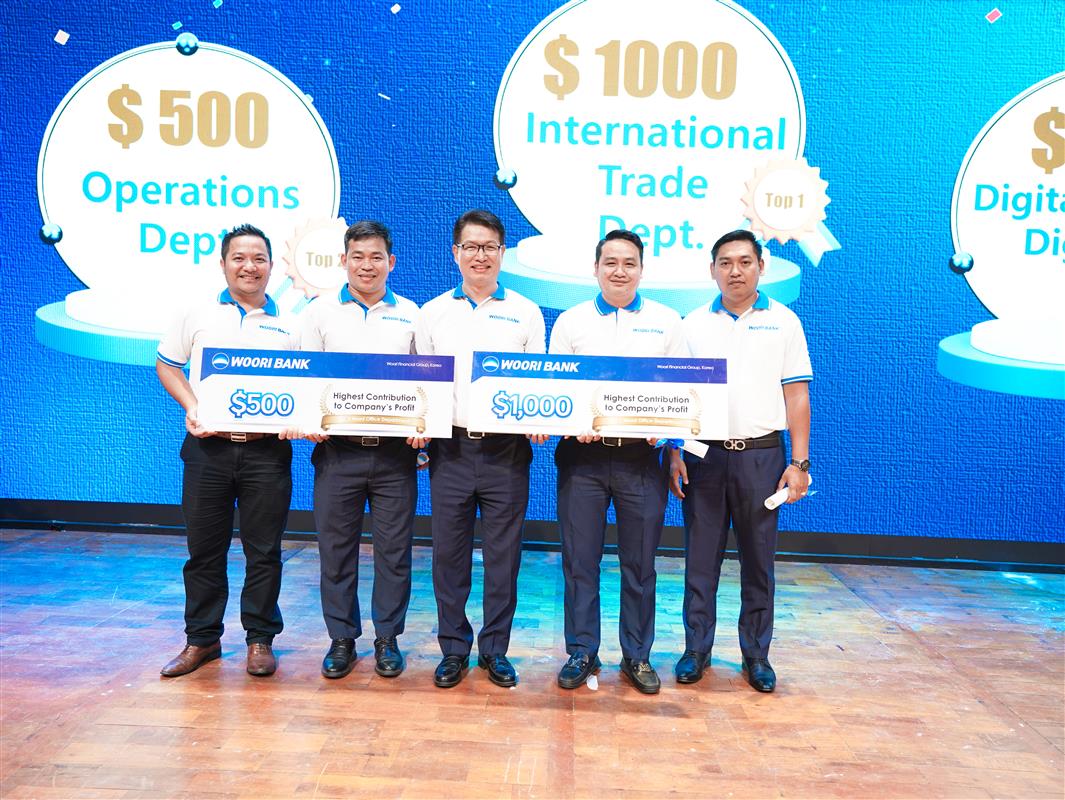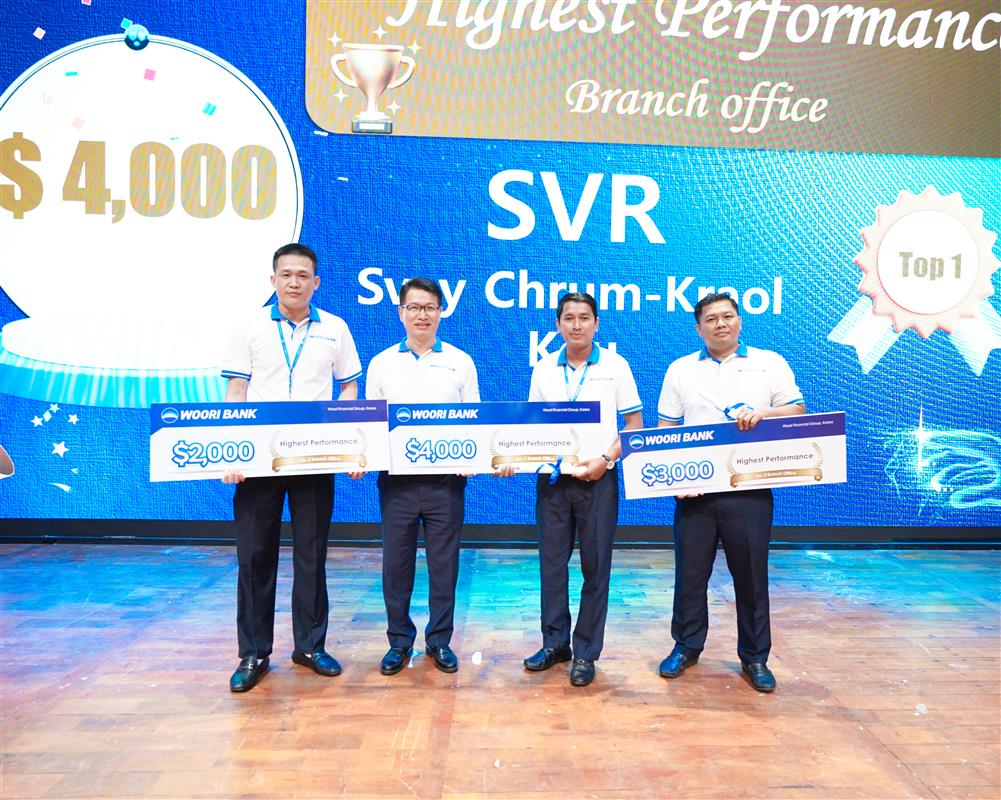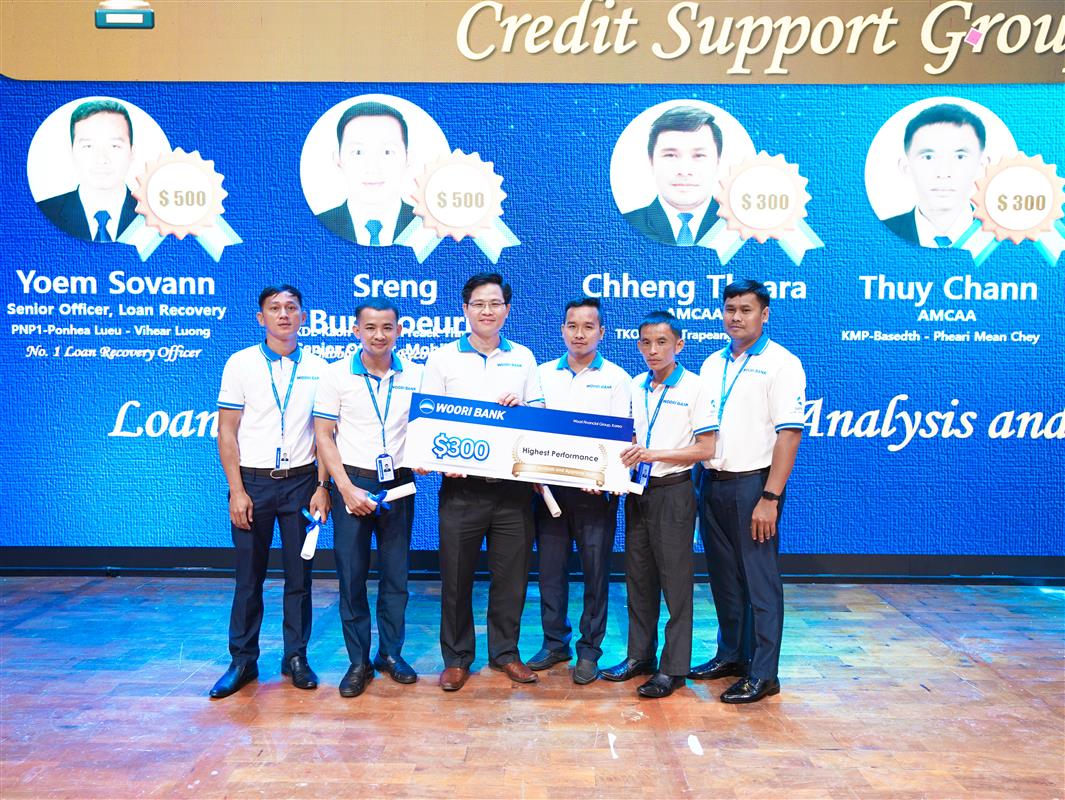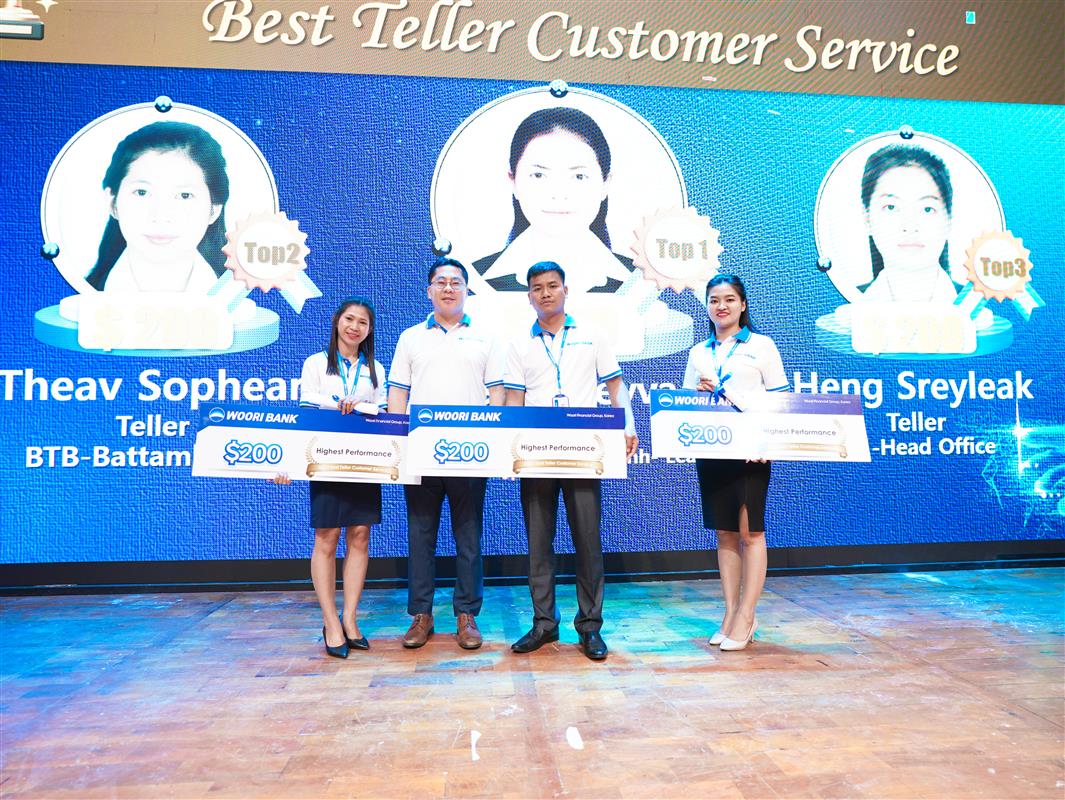 About Woori Bank:
Woori Bank (Cambodia) Plc. has mile stone significant achievements in Cambodia for 30 years. With beginning of the funding program in 1990 and getting official license to operate as a microfinance institution in 2004. Then, updating license in 2011 to become a micro-deposit taking finance institution as well as​merging with Woori Finance Cambodia Plc in 2020 to broaden network. Additionally, the National Bank of Cambodia has approved a license as a commercial bank since November 2021 and fully launched in January 2022, enabling Woori Bank (Cambodia) Plc. to provide the market with a wider range of goods and services.
Woori Bank (Cambodia)​ Plc. has 140 branches nationwide as of as of January 2023, employs over 4,200 staffs, and serves more than 417 thousand customers with​ total asset of USD 1.4 Billion, a loan portfolio of USD 1,182 million and deposit savings balances up to USD 345 million.
"Woori Bank, Your Smart Choice in Finance!"