On June 30, 2023, Woori Bank (Cambodia) PLc. celebrated the Closing Ceremony of the Talent Incubation Program Generation 02 after completing the 3months training program to 45 incubates.
The event was presided over by Mr. Kim Hong Ju, Chief Executive Officer of Woori Bank Cambodia and Management Team at the Head Office of Woori Bank Cambodia.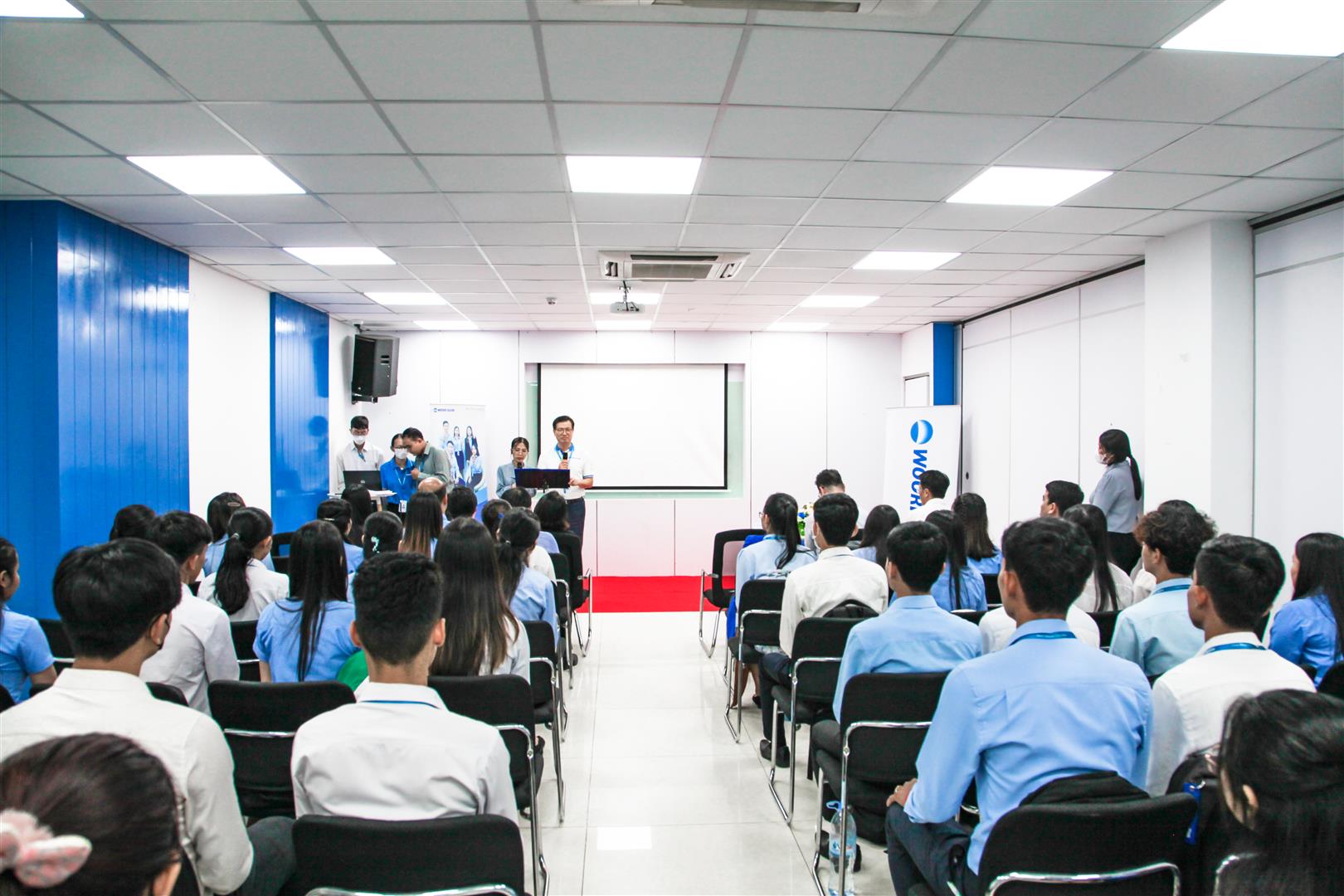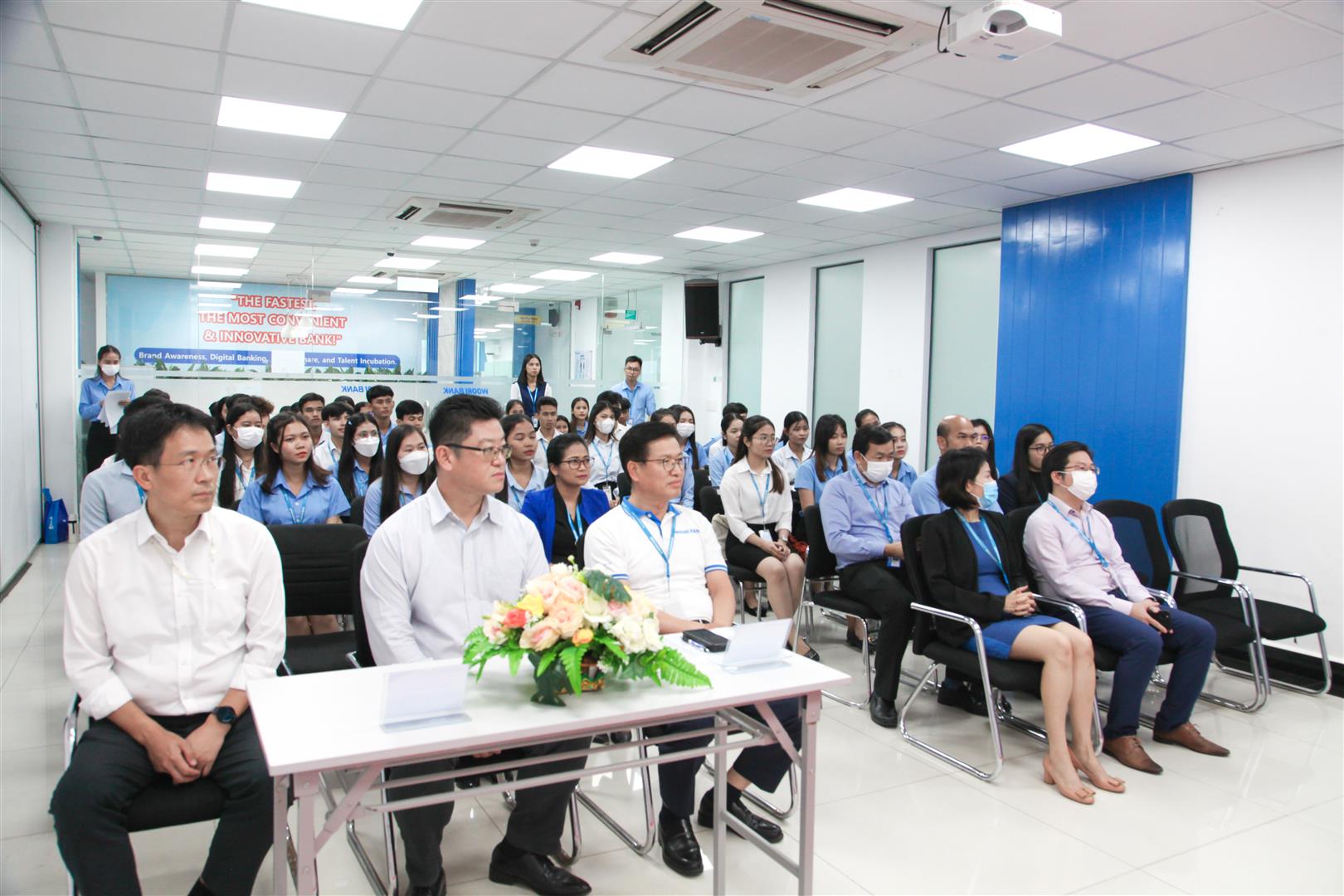 Welcome to the event Mr. CEO said: "I am delighted to participate in this exciting event of the Closing Ceremony of the Talent Incubation Program Generation 02. This is one of the special occasions in celebrating you as our successful incubates Gen2 in our Bank".
The Talent Incubation Program is one of our succession planning in our bank targeting students and fresh graduates from all universities in Cambodia. You all were selected to this program as our successful incubates by learning more from our bank to build up your long-term career development in our Bank. You are more special than other staff as you have chance to learn across all departments of Woori Bank that not everyone can get this great opportunity, Mr. CEO added.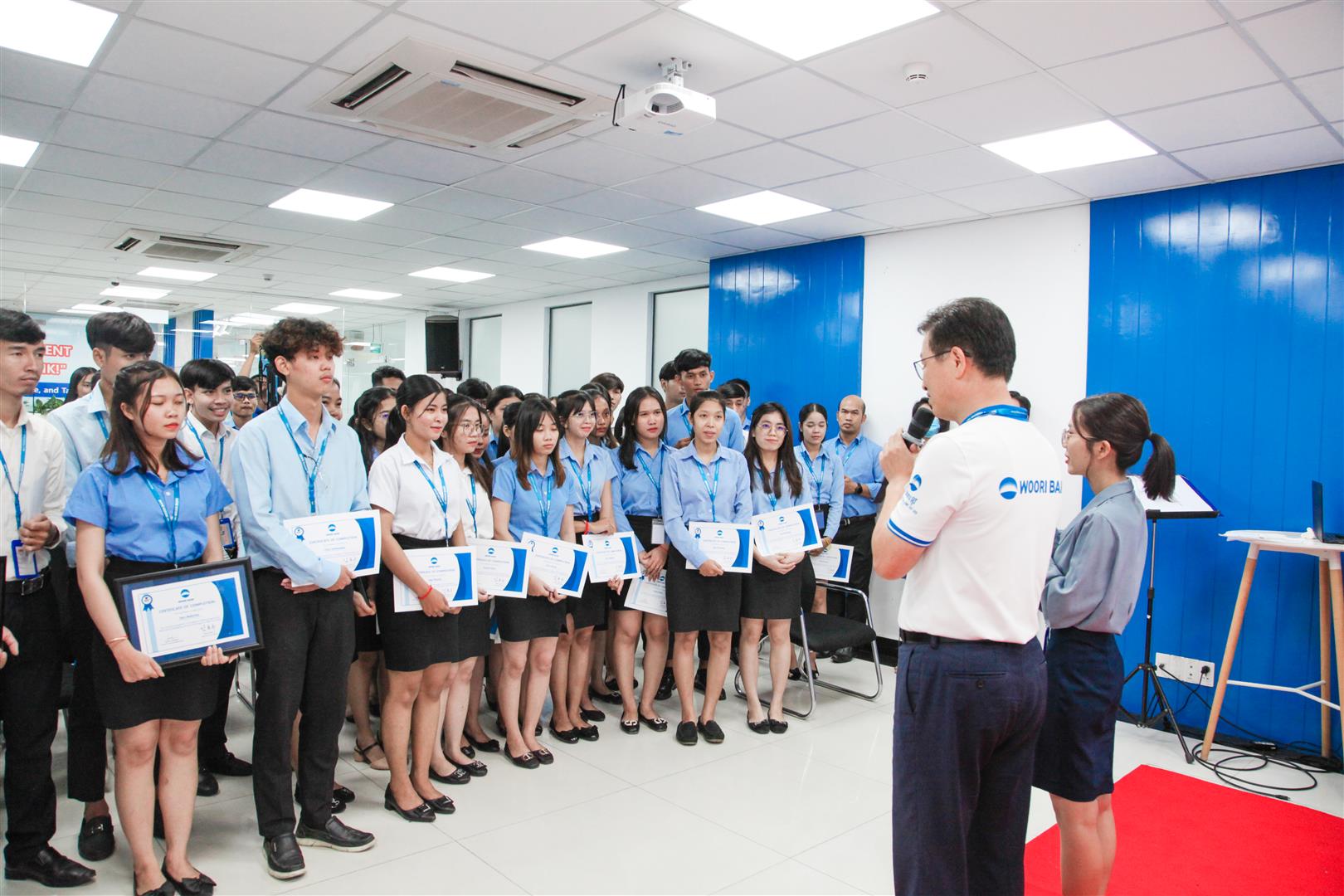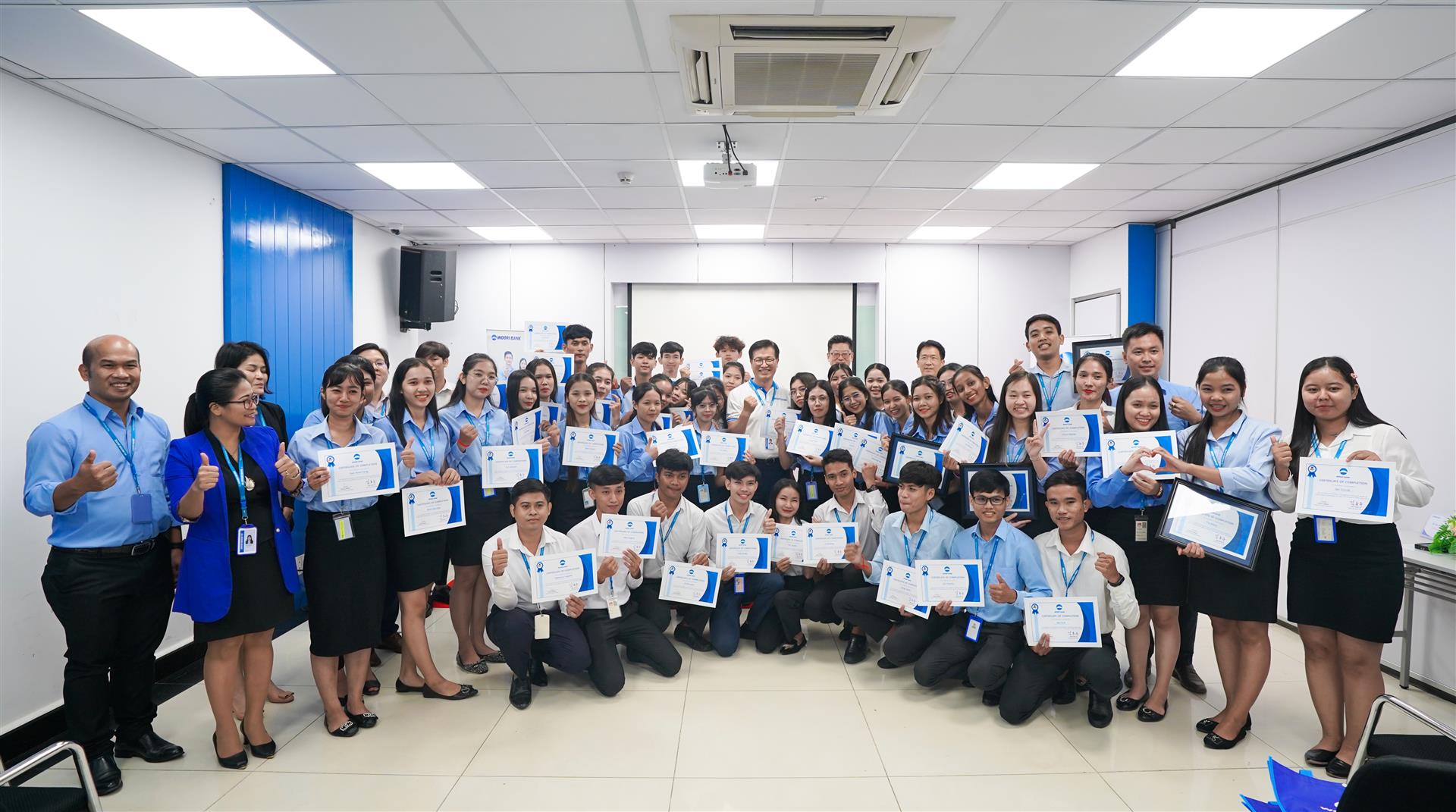 The program began in April 2023 and completed in June 2023.​ It aims to support students and fresh graduates by providing them a comprehensive capacity-building program that will accelerate their professional growth and accomplishment at Woori Bank and for their future. Furthermore, it aims to give an opportunity for inexperienced fresh graduates who are eager to get exciting experience as their first job in the banking field.
Ms. Tha Sokvy, one of our excellent incubates, said: "Only Woori Bank provides this program" for students seeking experiences in banking sector with income to support their studies before beginning to work, and there is no other bank in Cambodia that provides this program previously. During the last three months, I have learned a lot, including knowledge across all departments at Woori Bank, teamwork skills (Lok Kru and Nak Kru in each department conducted a group discussion before concluding class), presentation skills, and other technical skills to use in actual work.
 Woori Bank Cambodia has completed the Talent Incubation Program for two generations already while the first batch was finished in July 2022.
This program is open to students in their second or higher year of university study. The selected participants were subjected to a 3-month training program that comprised New Staff Orientation training as well as courses from various departments of Woori Bank Cambodia. After completing the training program, all incubates will be assigned to our fascinating career path in order to prepare them for future management roles at the bank. This one-of-a-kind opportunity is only available through the Talent Incubation Program of Woori Bank Cambodia.