On August 28, 2023: Woori Bank Cambodia celebrate the launching ceremony on its Visa debit card to the market​ at Woori head office. The event was presided over by Mr. Kim Hong Ju, CEO of Woori Bank Cambodia, and Mrs. Ivana Tranchini, Country Manager of VISA Cambodia.
WOORI VISA CARD was introduce to the market with three types such as Visa Classic, Visa Platinum, and Visa Gold. Moreover, the launchings come along with exciting offers to cards holder, which is starting from early September.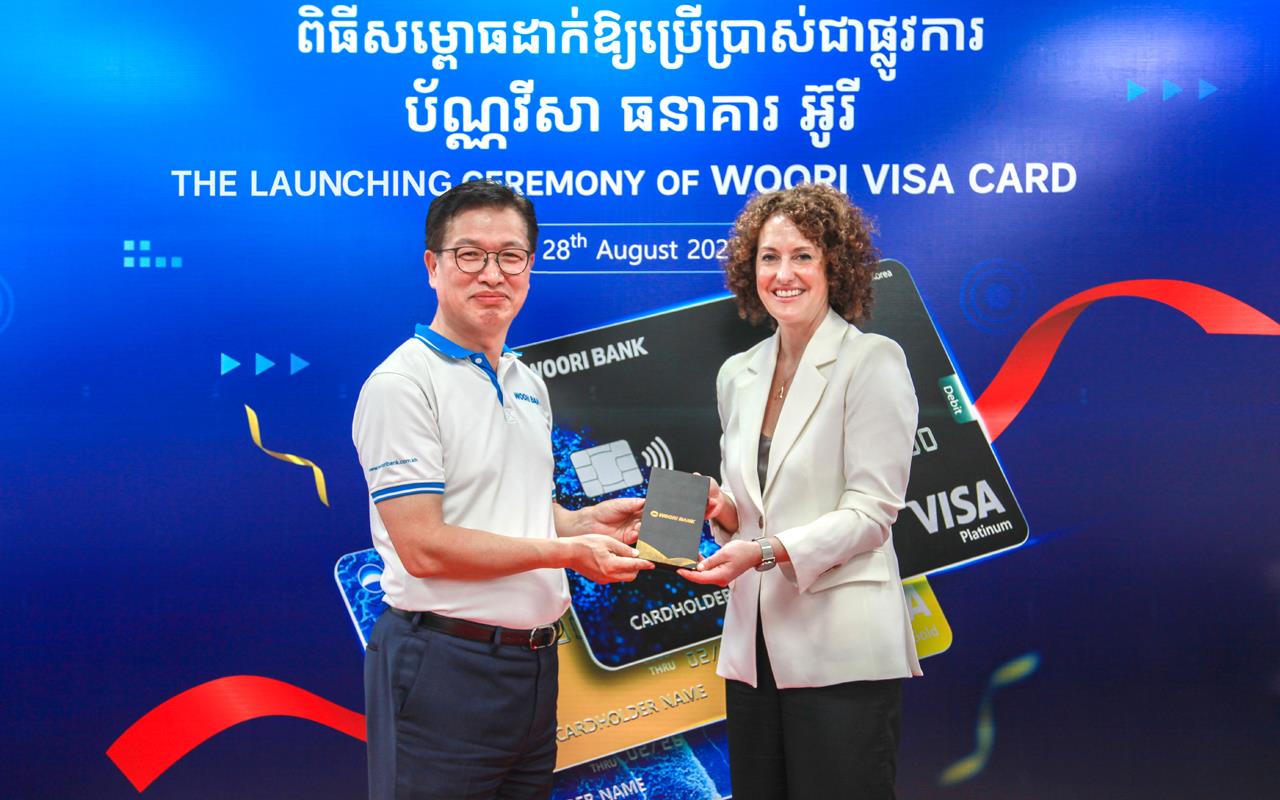 Opening to the event Mr. Kim Hong Ju, CEO of Woori Bank Cambodia shared the meaningful speech that "This is another important stepping stone for Woori Bank (Cambodia) to achieve our business goal as well as providing more variety of products and services to our customers. Our team have been working hard together for months, and today we are proud of our team to successfully roll out this international card scheme into market.".
"To celebrate this memorable moment, and to proudly announce our WOORI VISA CARD to the market, we would like to offer a special promotion to our cardholders with 10% cashback promotion for 3 months from September to November 2023." Mr, Kim Continued.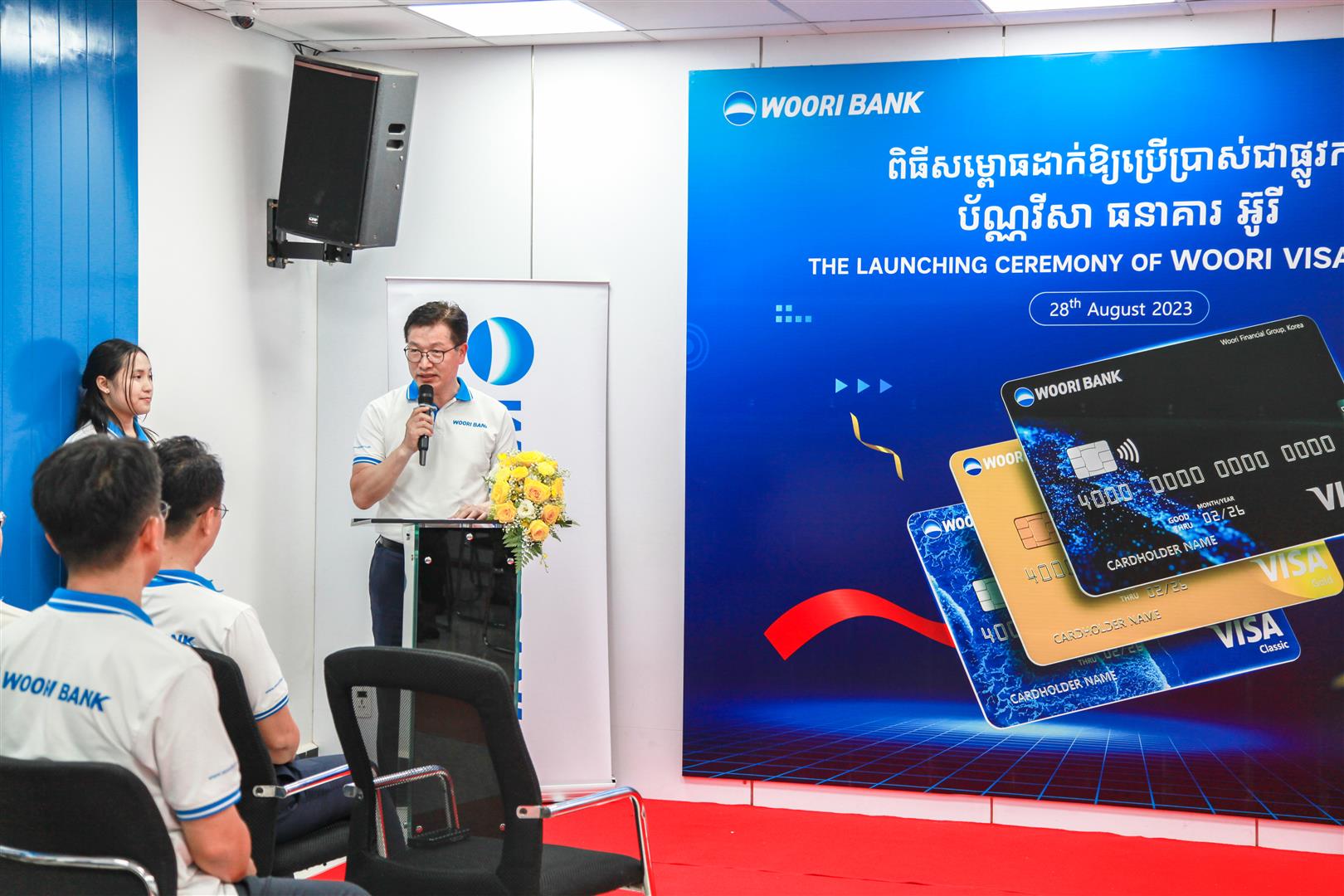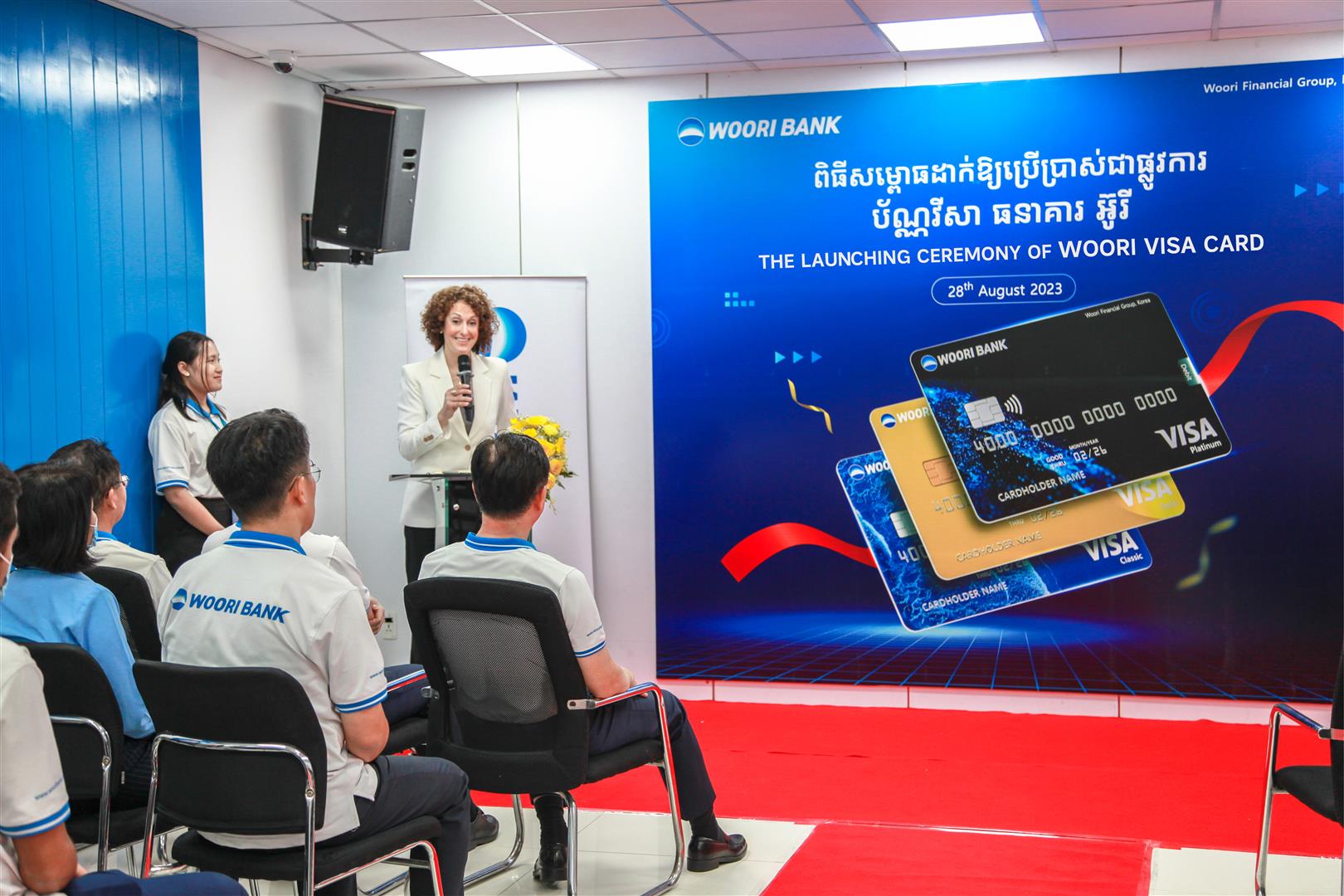 Mrs. Ivana Tranchini, Country managers of Visa card Cambodia spoke out to ceremony that "We know that for Cambodians we still have a lot of cash in our economy and over 90% of Cambodians still use cash everyday.  But we also know that many people want a digital economy and they absolutely want to be able to use cards and other forms of digital payment which are more secure and more innovative digital payment and let them reach the world".
She continued "For the long term, I really hope that we can continue to work together to not just go from launch to launch but really growing portfolio obviously your business and helping your customers reach the world is a really important thing for the country and for your customers".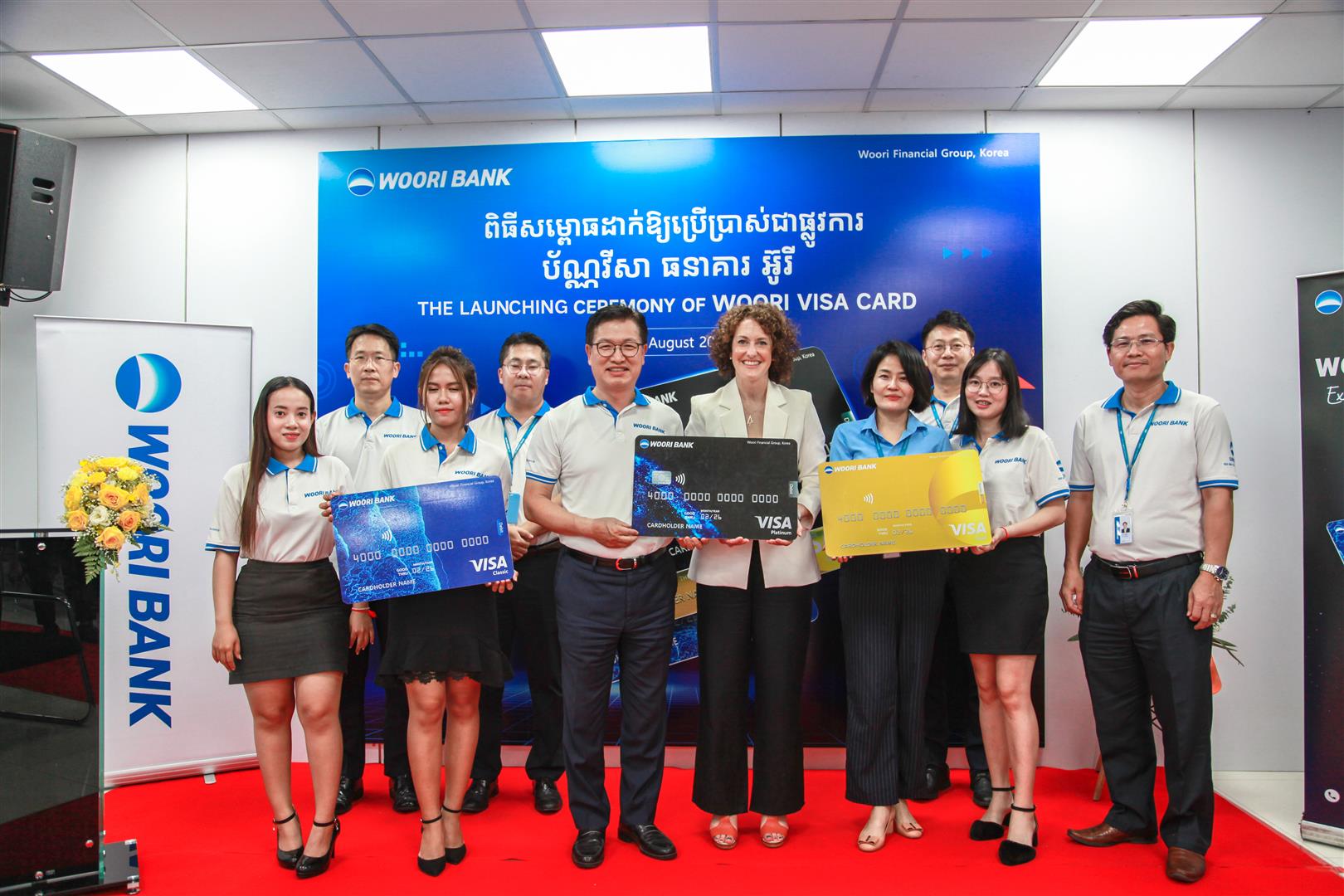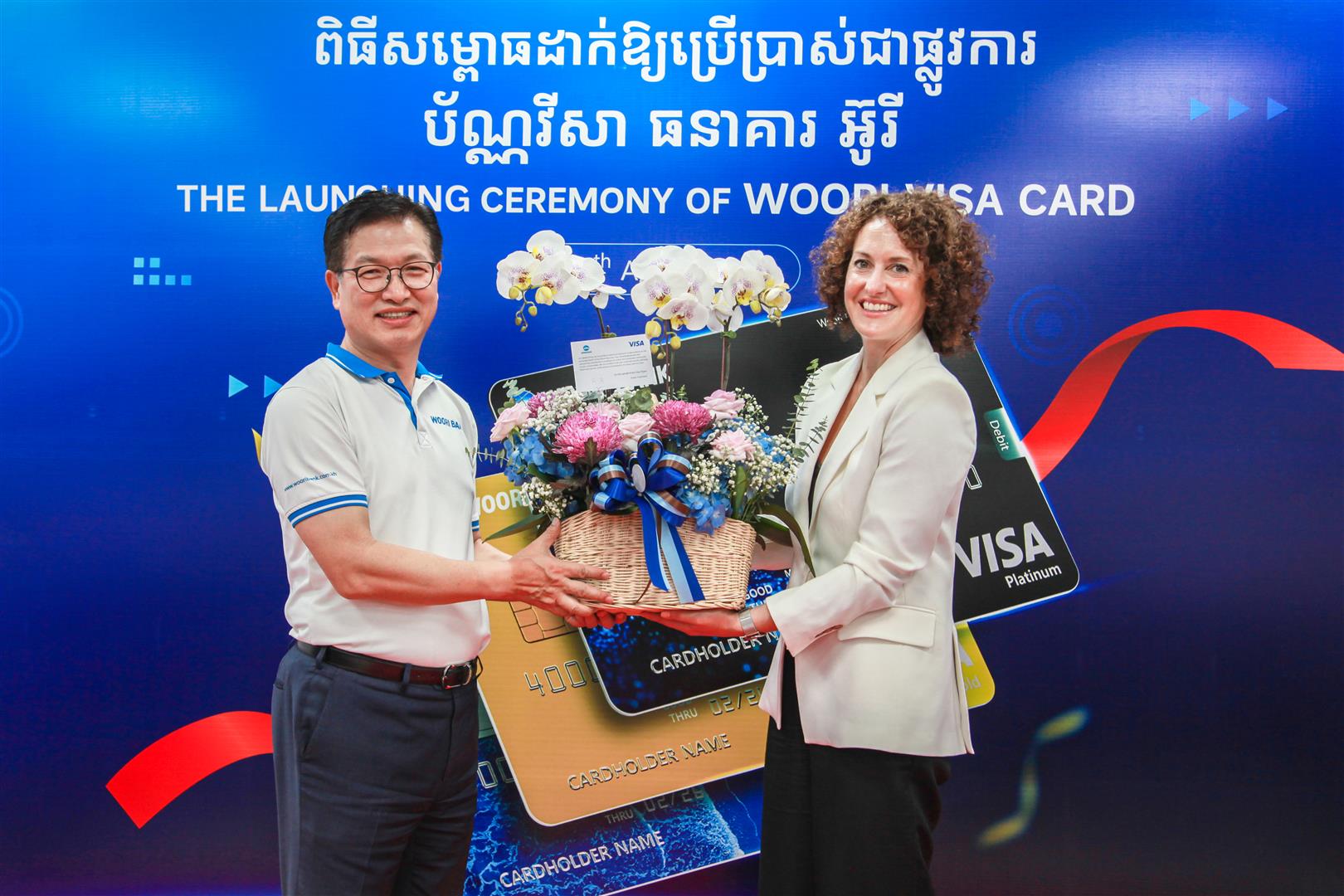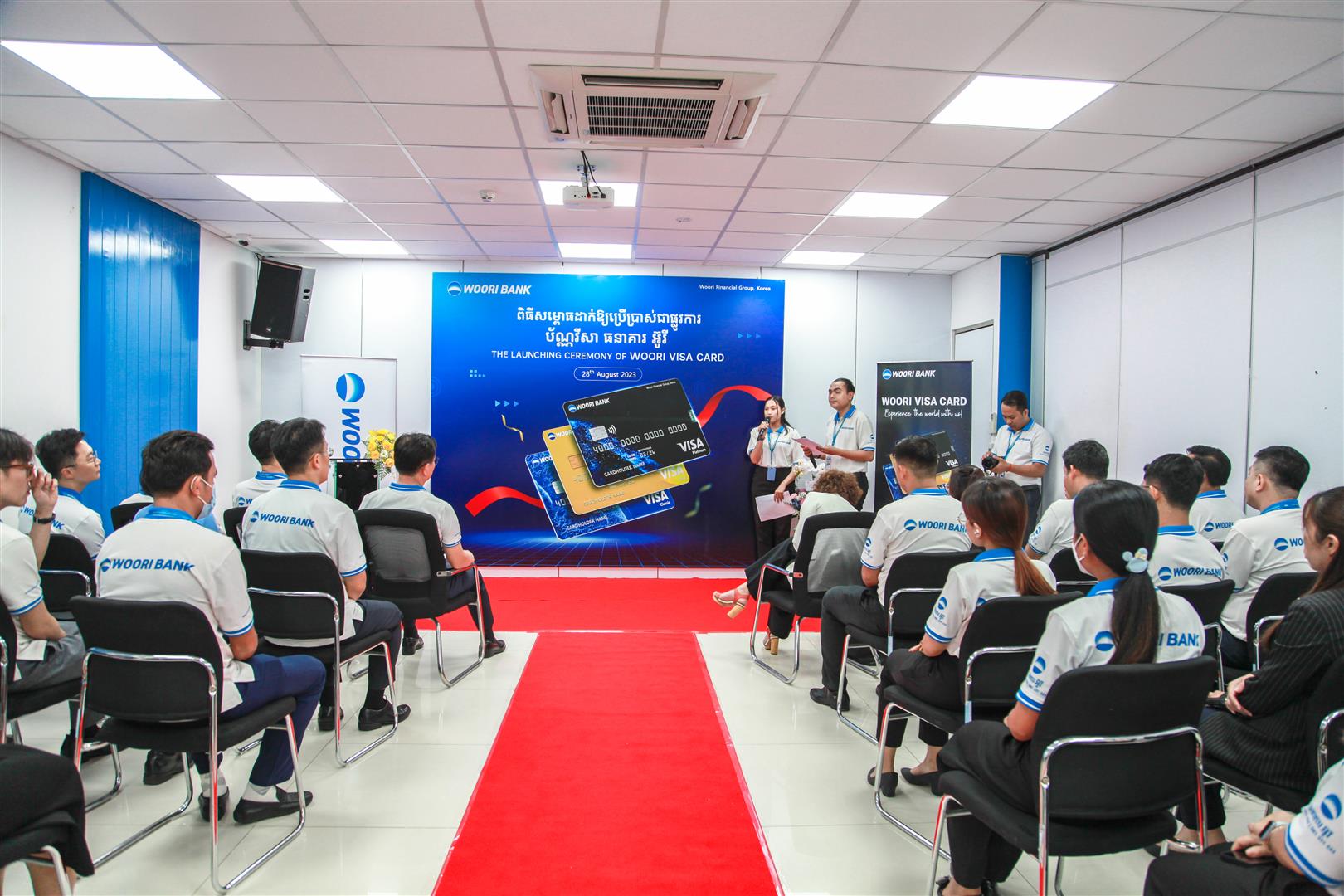 This release demonstrates Woori Bank Cambodia's potential and continuous development of financial solutions to fulfill the needs and modern lifestyle of our valued customers. With the high commitment, Woori Bank Cambodia will roll out our Visa Credit Card and Visa Virtual Card in a near future.
About Woori Bank (Cambodia) Plc.
Woori Bank (Cambodia) Plc. has milestone significant achievements in Cambodia for 30 years. With beginning of the funding program in 1990 and getting official license to operate as a microfinance institution in 2004. Then, updating license in 2011 to become a micro-deposit taking finance institution as well as merging with Woori Finance Cambodia Plc. in 2020 to broaden network. Additionally, the National Bank of Cambodia has approved a license as a commercial bank since November 2021 and officially launched in January 2022, enabling Woori Bank (Cambodia) Plc. to provide the market with full-fledged commercial bank's products and services.​
As of as of June 2023, the bank has 140 branches nationwide, employs over 4,200 staffs, and serves more than 437 thousand customers with​ total asset of USD 1.4 Billion, a loan portfolio of USD 1,180million and deposit savings balances up to USD 355 million.
"Woori Bank, Your Smart Choice in Finance!"