Phnom Penh: on September 30, 2022, at the Woori Bank's head office, Woori Bank organized the prize handover ceremony to congratulate the top-three winners of the WOORI WON UXUI Design Contest with a total cash of 9,000 US dollars. The event was participated by Mr. Hong Ju Kim, CEO of Woori Bank Cambodia, evaluation committee, and top management of the bank. The top-three winners were awarded with cash prize of $5,000 and $3,000 and $1,000 respectively. Through this event, it shows that Woori Bank has focused on developing a new mobile banking and digital banking experience to adapt with the consumer trend and needs in the digital era.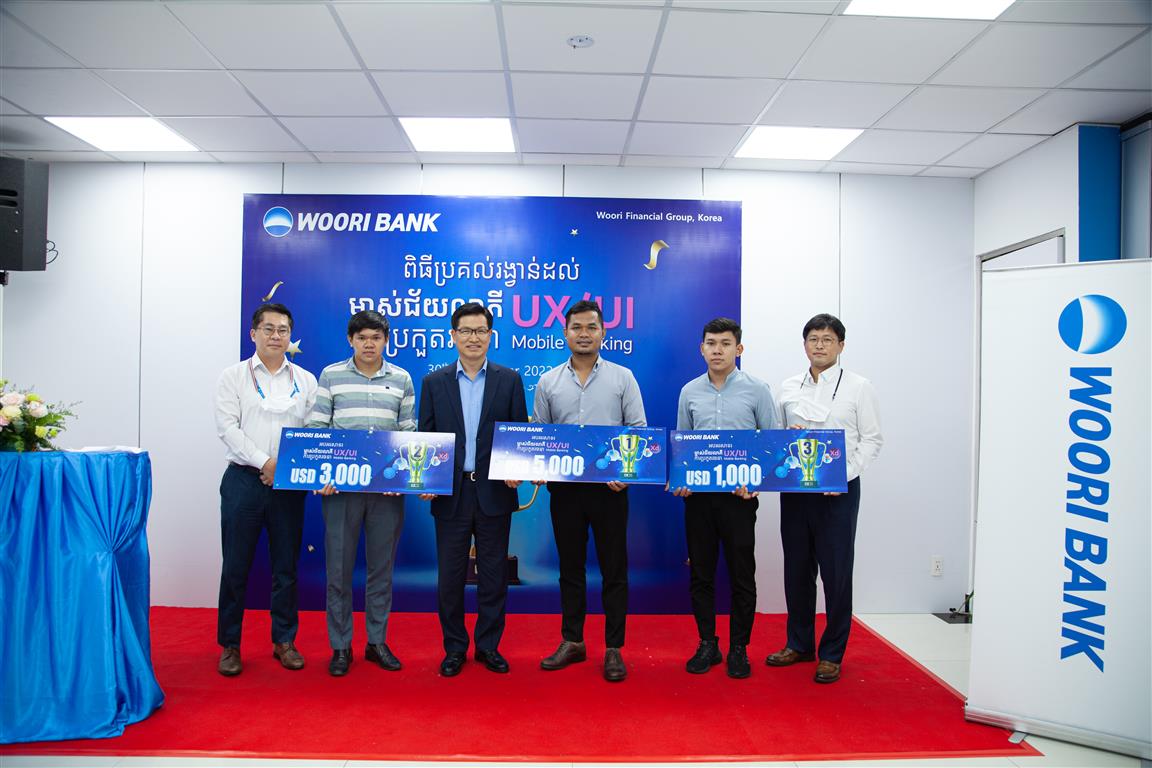 Mr. Hong Ju Kim, CEO of Woori Bank Cambodia said: "Before this special event, Woori Bank Cambodia has invited everyone who have brilliant idea in Fintech to participate in building an appealing design and useful add-on features for the WOORI WON to be the most attractive and user-friendly mobile banking app in Cambodia".
"Woori Bank Cambodia's vision is to become "The first choice of financial services" for Cambodian people with our core value as the Fastest, Most Convenient & Most Innovative Bank in Cambodia" Mr. CEO continued.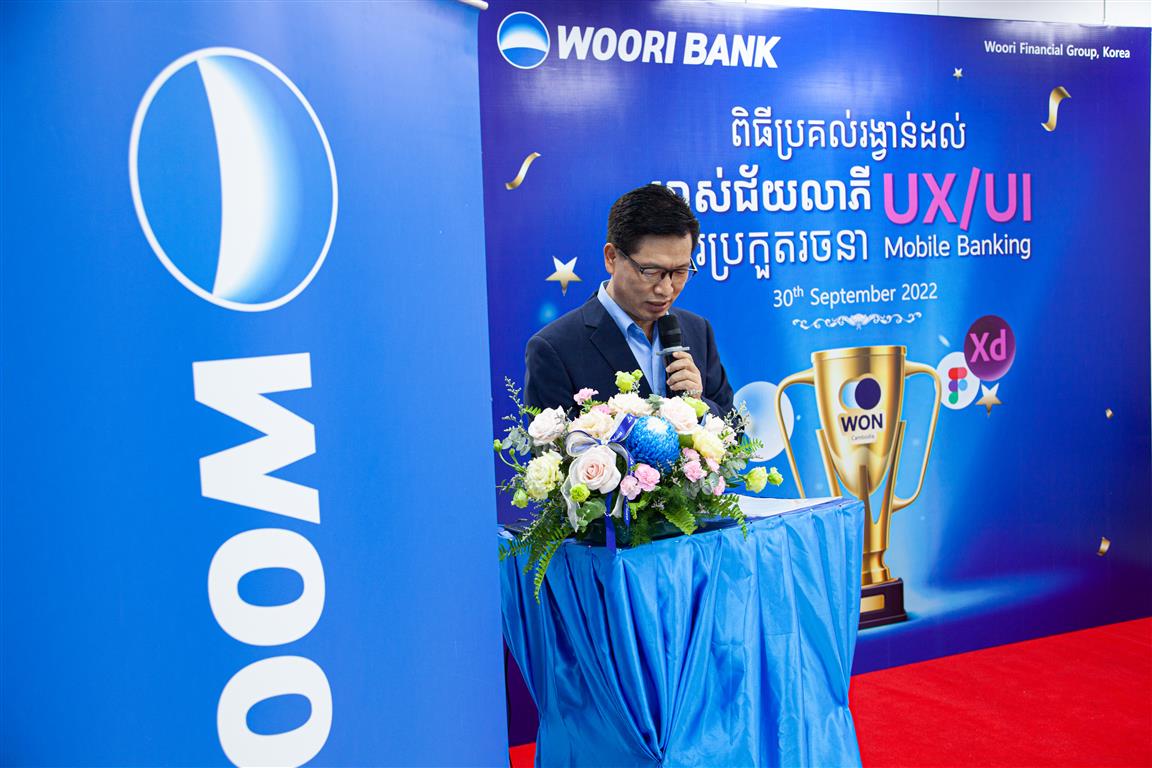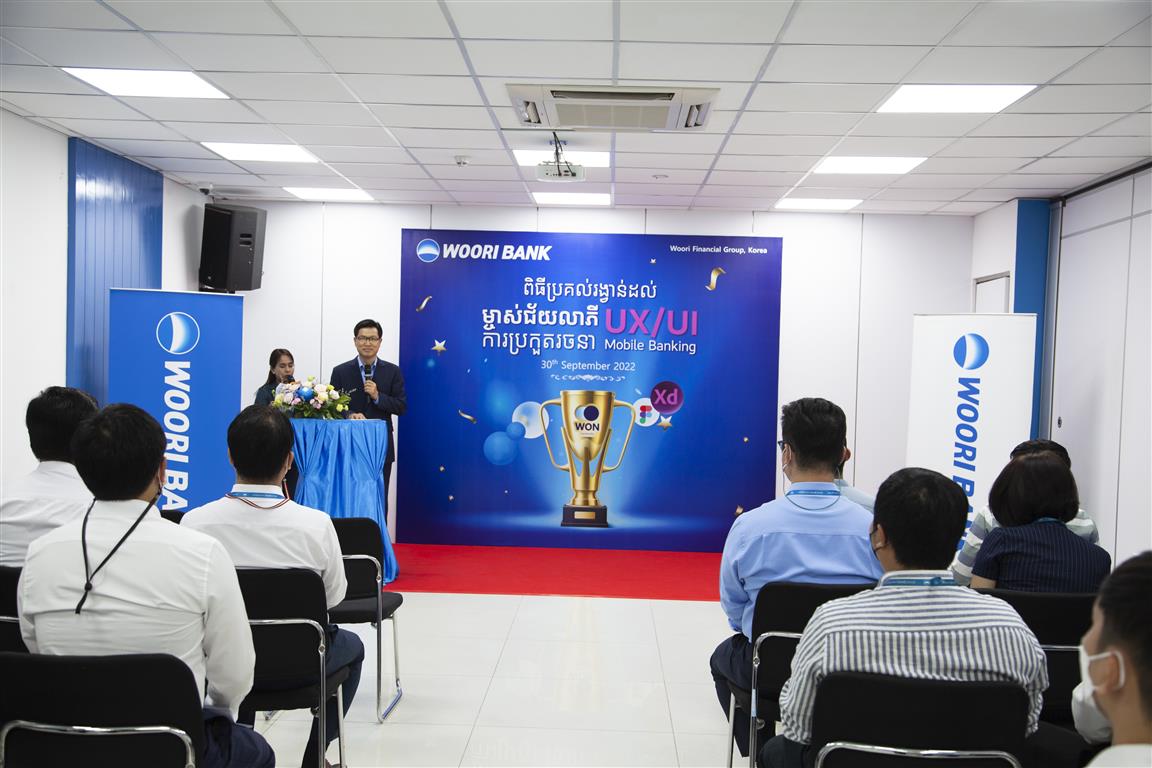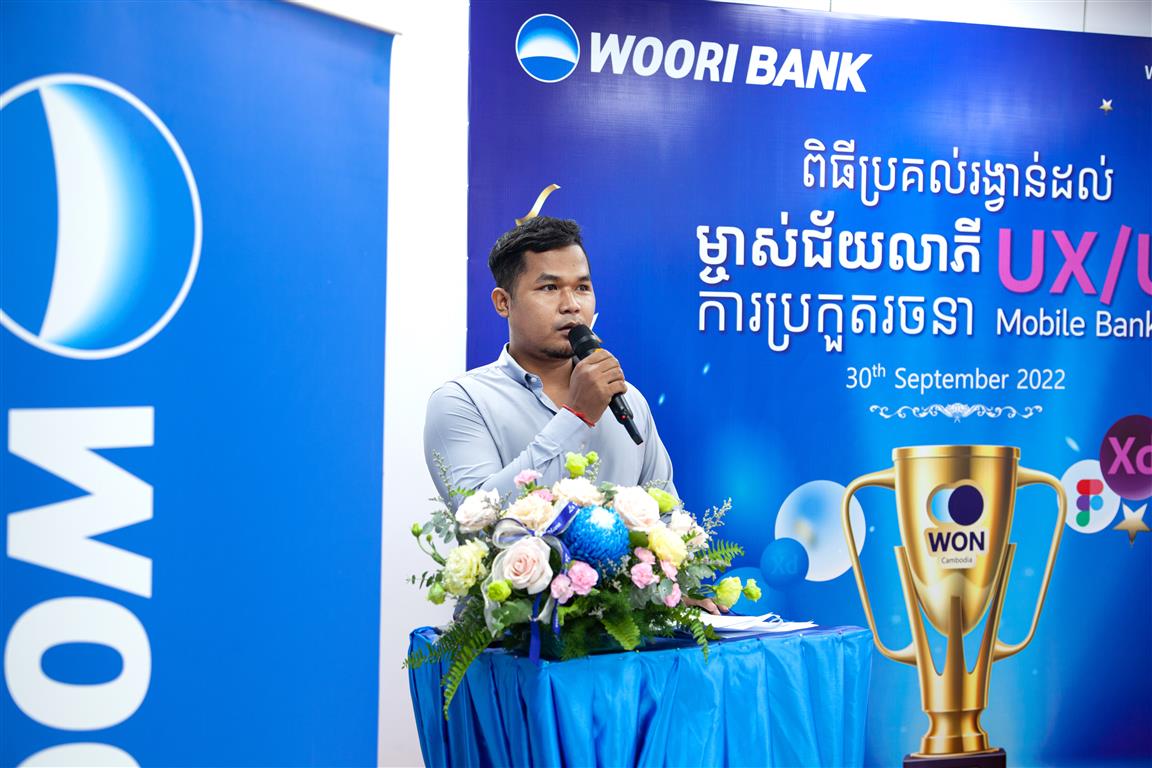 On behalf of all winners, Mr. Chhim Vong Ubol says that: "I can say this is the first type of contest I have ever seen before, which gave me and other talented candidate to show off our capability and creative idea in UXUI of mobile banking app. This design contest valued the importance of design work. As one of the design professionals, I am very delighted and thankful with this initiative of Woori Bank Cambodia".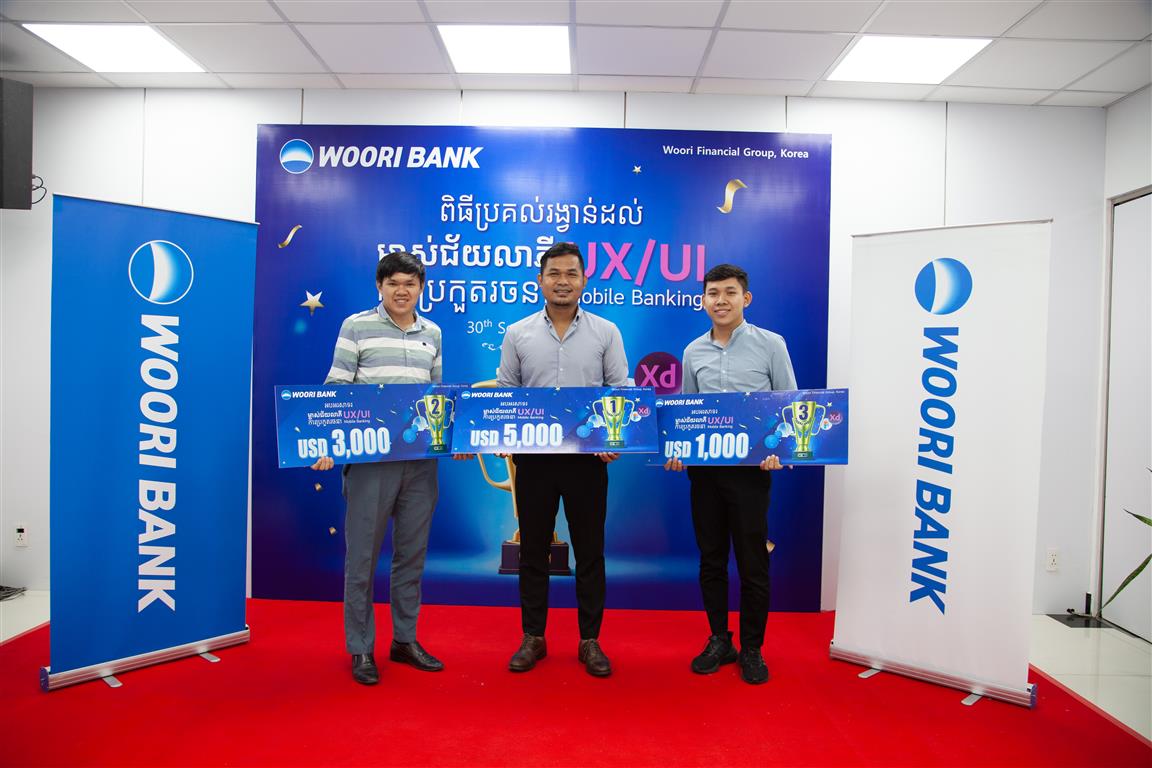 WOORI WON UXUI Design Contest has been opened to public for 2 months from June 01 to July 31, 2022. The contest received a lot of attention from the public, especially​ on social media. There were many talented candidates countrywide joined the contest and the evaluation process took longer time than expected with strict and fair judgment.
About Woori Bank 
Woori Bank is one of the leading commercial banks in Cambodia, operating through 138 branches nationwide, with experienced employees of more than 4,000; while progressively expanding its branch and ATM networks across the country. As of 30 June 2022, Woori Bank has achieved total assets of USD 1.3 Billion, loan portfolio of USD 1 Billion, deposit amount of USD 295 Million and more than 374,177 customers.