Woori Bank has a special offer called "Savings Account Plus," which is suitable for those who need to use or work cash on a daily basis and wish to raise their cash level by saving on their account balance.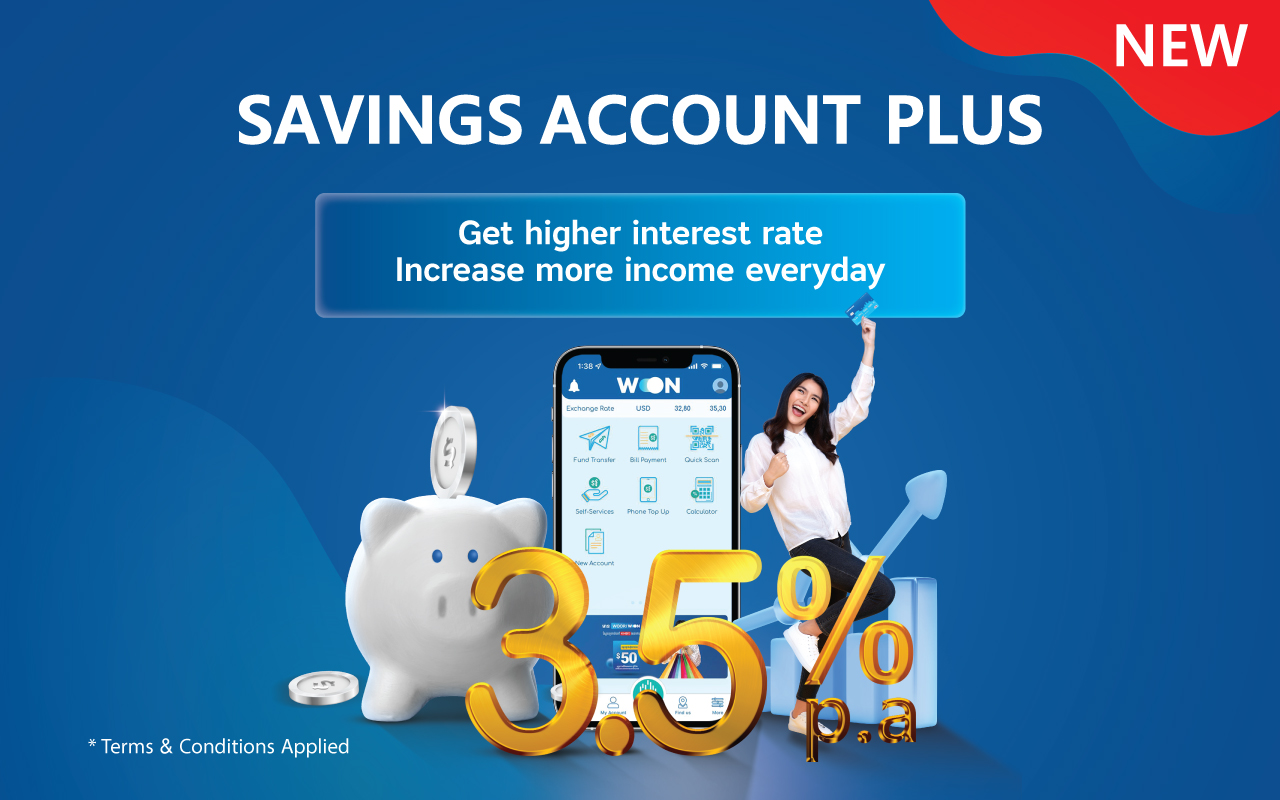 Savings Account Plus is another Woori Bank's savings account, which designed to fulfill the needs of customers by providing customers with flexible choices of deposit and withdrawal based on their cash flows, while earning attractive interest rates based on tier account balance.
Flexible options and a higher interest rate than others are Saving Account Plus's unique benefits. You can deposit and withdraw money at any time at a rate of up to 3.5 percent annually. Additionally, it comes with a daily interest rate that is depending on the account balance and is applied to the principle each month. The account accepts KHR, USD and Thai baht with product condition as following:
Minimum Ongoing Balance
KHR 400,000 or USD 100 for Individual Customer
KHR 2,000,000 or USD 500 for Corporate Customer.
Choose a savings account that suits your daily needs with high interest rates and many other benefits with Savings Account ​Plus from Woori Bank.
How to Apply
Please visit any nearest Woori Bank's branch office with any original copy of required​ original documents.
For more information, please contact us at 023 96 3333 | 081 331 333
Facebook Page: Woori Bank Cambodia
About Woori Bank
Woori Bank is one of the leading commercial banks in Cambodia, operating through 138 branch networks nationwide, with experienced employees of more than 4,000; while progressively expanding its branch and ATM networks across Cambodia. As of 30 June 2022, Woori Bank has achieved total assets of US$ 1.3 Billion, loan portfolio of US$ 1 Billion, deposit amount of US$ 295 Million and more than 374,177 customers.