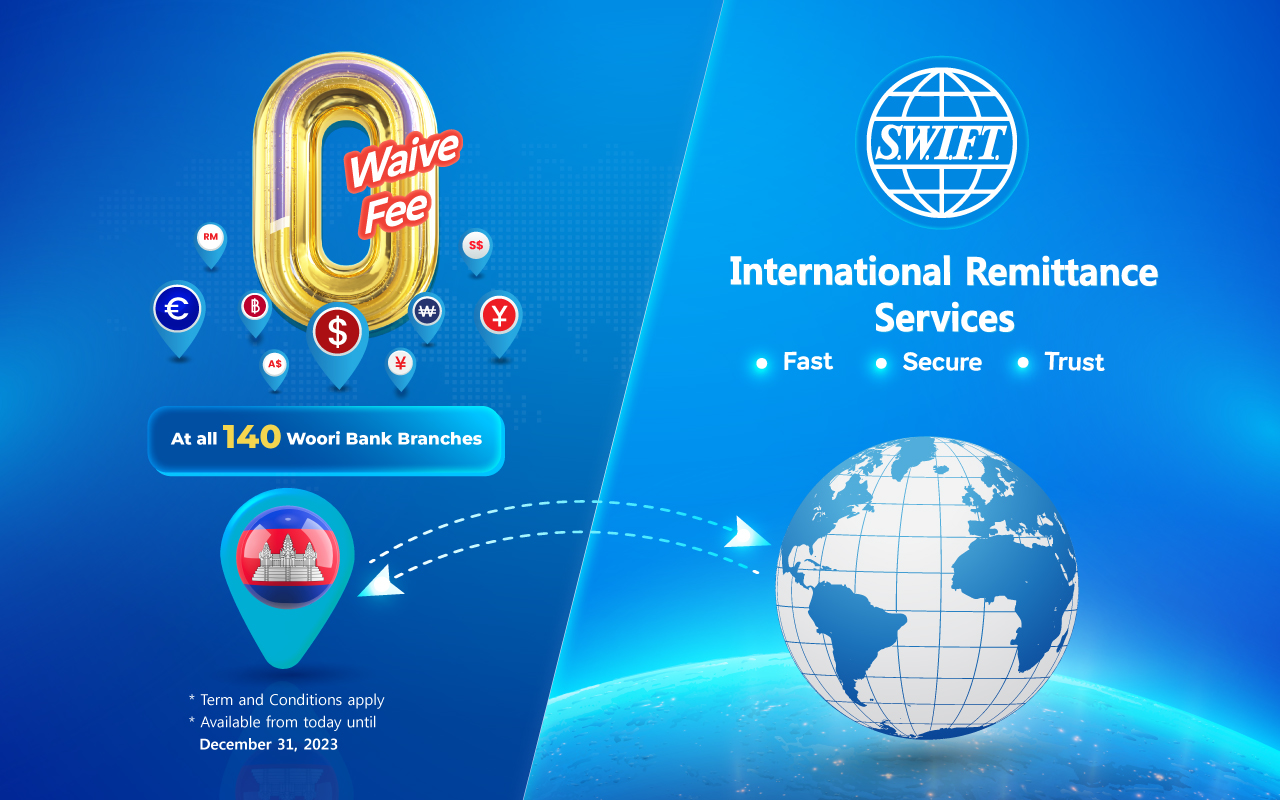 More convenient, faster and profitable for customers to receive or transfer money free of charge on OTT and ITT fee from today through Woori Bank!
Now, you can receive or transfer international money through Woori Bank with the "SPECIAL OFFER $0 FEE ON OTT and ITT" from Woori Bank at all 140 branches in Cambodia with our friendly staff.
This Offer available from today until 31 December 2023

Terms and Conditions apply!
For more info: 023 963 333 / 081 331 333