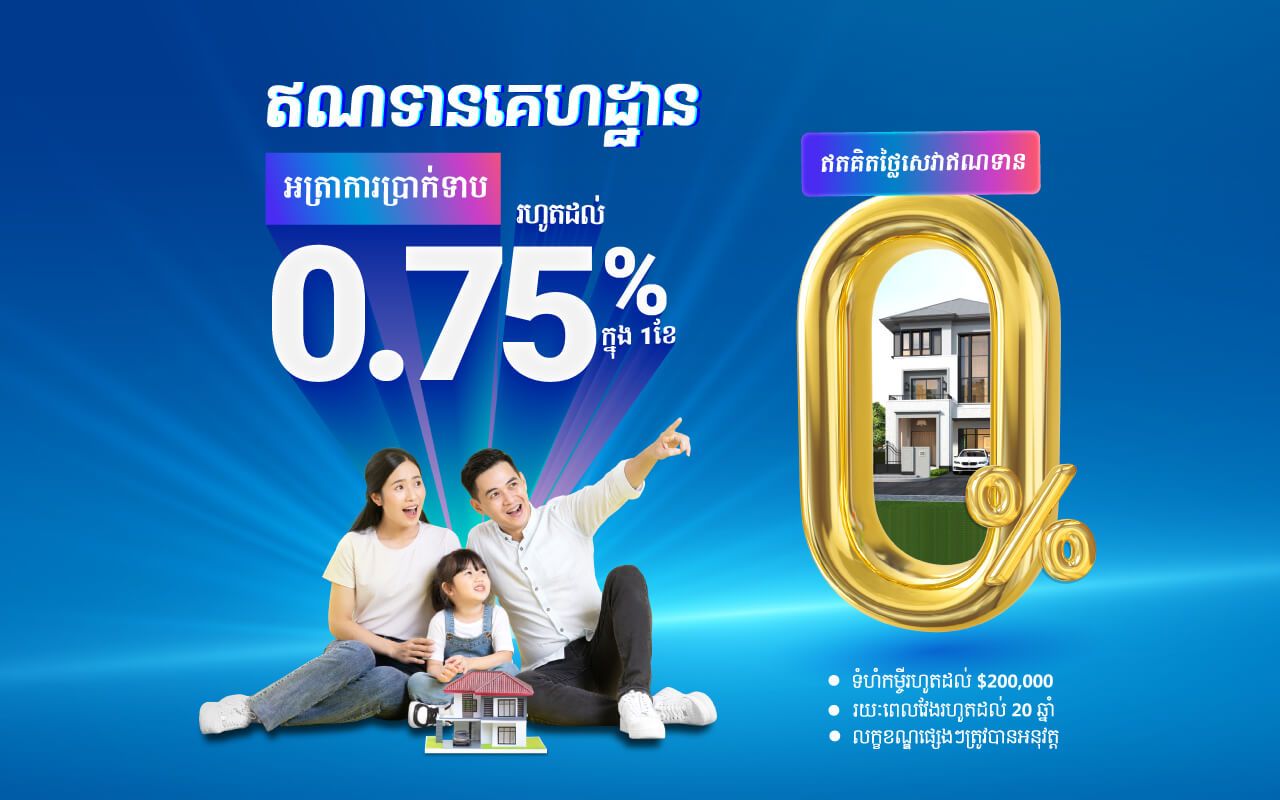 Become the owner of your dream home with housing loan from Woori Bank with the special interest rate of up to 0.75% per month free up-front fee for new and existing customers when applying for a new loan from Woori Bank.
Customers can apply for loan size bigger than $ 200,000 or 800 million riels and up to 20 years.
This offer is valid from today until October 31, 2023.
For more info: 023 963 333 / 081 331 333
Website: https://www.wooribank.com.kh/
TikTok: http://bit.ly/3WicSuU
Instagram: https://bit.ly/wbcig
YouTube: https://bit.ly/3wbcyt
LinkedIn: https://bit.ly/3wbclinkedin
* Terms and Conditions Apply