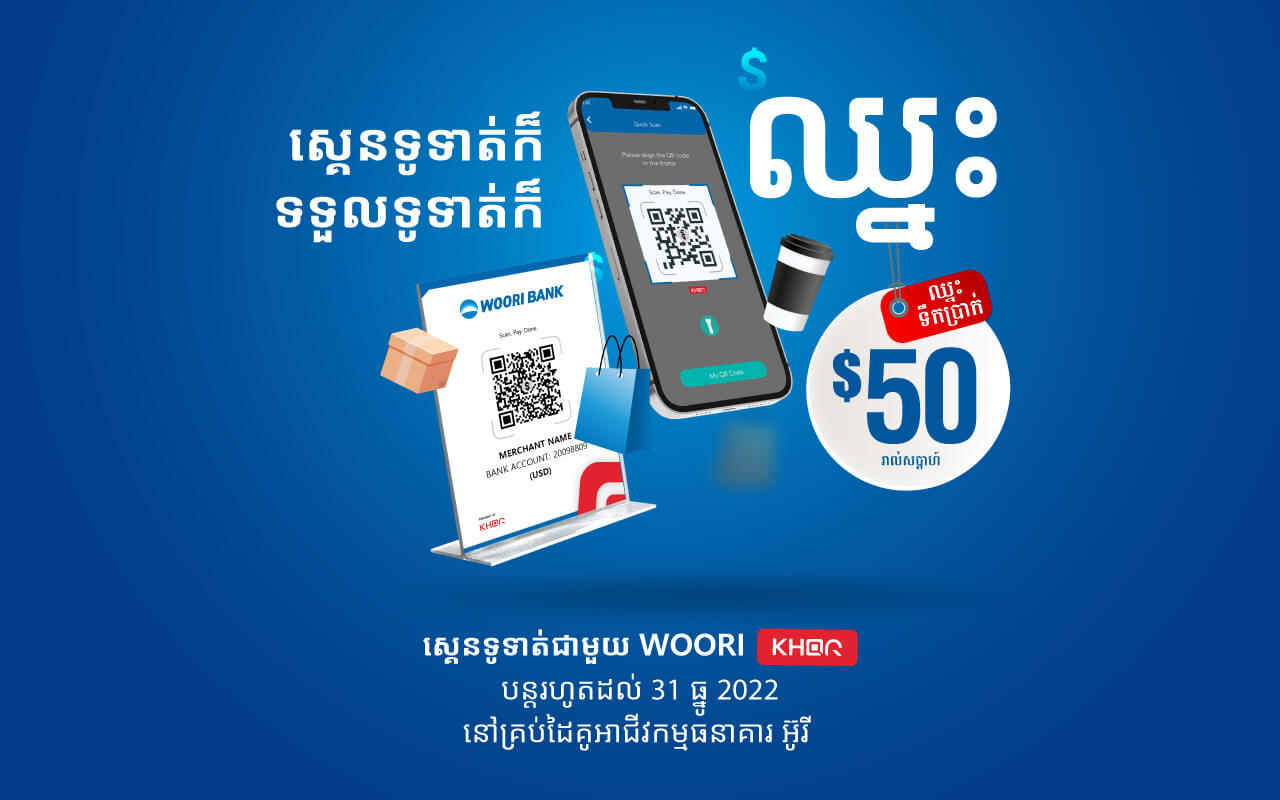 Term and Conditions
This offer is valid until December 31, 2022
Customers have the chances to win unlimited US$50 weekly cash prize for transaction that ranks 500th.
Eligible transactions are only included for all payments made through KHQR at any merchants of Woori bank.
The offer is eligible for all payments made at any Woori Bank's merchants
Cash prizes will be credited directly to their account. Winners of Bakong bank's members will be announced on official Facebook page of Woori Bank and they will be required to open new saving account to receive the prize.
Customers and Merchants could win unlimited reward for the whole period of campaign, but only ONCE per week.
Winner will not be eligible, if the transaction is performed by the same person. The next transaction order will be selected as winner.
*Terms and Conditions Apply សម្រាប់ព័ត៌មានលម្អិត | For More Information: 023 963 333 / 081 331 333 |