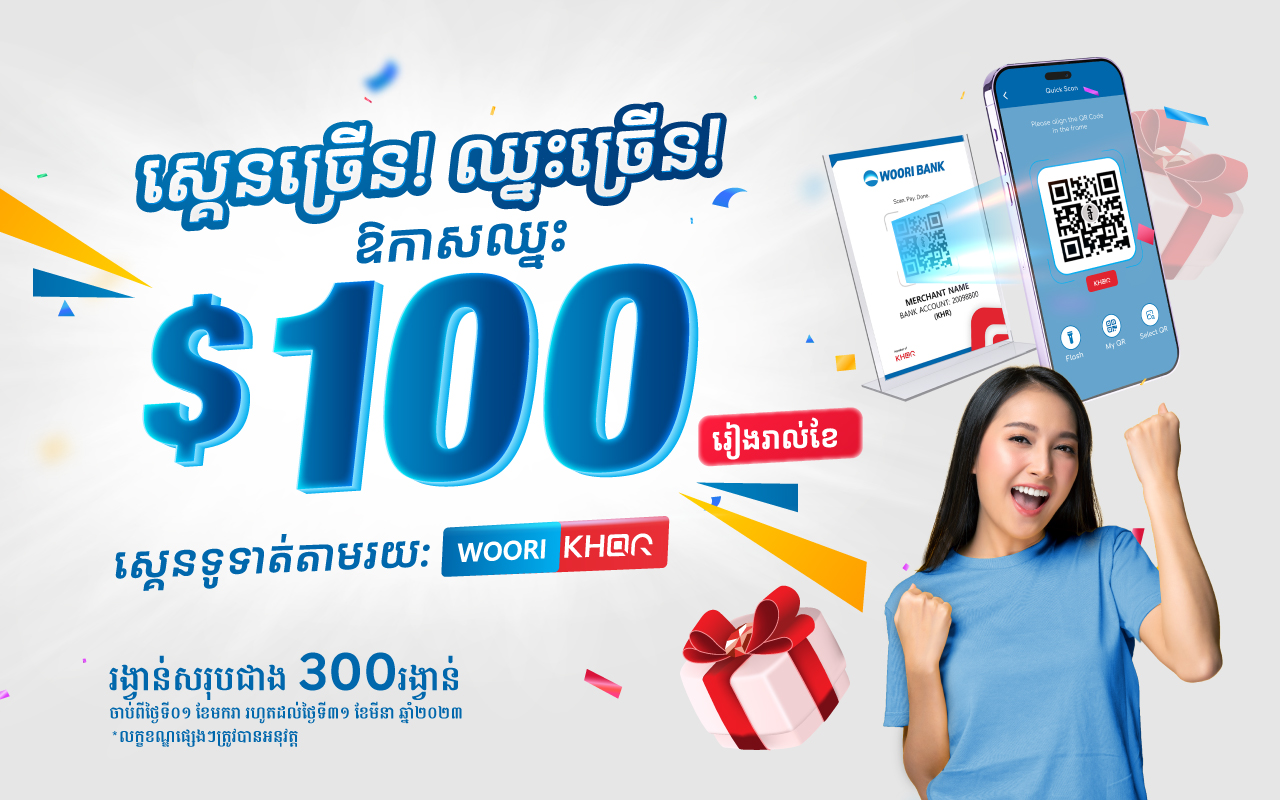 Scan more! Win more! Make scan payment with Woori Bank KHQR for chances to win up to $ 100 in cash monthly!
More excited from Woori Bank New Year's promotion for customers with up to 100$ cash prizes with more than 300 prizes!
Period: 3 months (from 01st Jan 2023 to 31st March 2023).
Conditions:
1.Eligible for individual customers of Woori Bank or any banks who scan to pay via Woori Bank's KHQR.
2. Only transaction with 2$ minimum is counted. The transaction with less than 2$ will be excluded.
3. For customers who scan to pay from other banks is required to input their phone number in the comment box and required to open account with Woori Bank within 2 weeks after winner announcement date of each month or it will be void.
4. One customer could win only one prize per month with the highest amount of prize.
5. Customer's names who win the lucky draw will be announced on official social media of Woori Bank.
6. The list of winners will be announced within 10 working days after each month end.
7. Staff is NOT eligible for this campaign.
8. Woori Bank reserves the right to change the terms and conditions or end the campaign any time without prior notice.
For more info: 023 963 333 / 081 331 333