Woori Bank offers 6 lucky prizes of US$168 weekly to users and partner merchants who make or accept payments through KHQR of the bank.
Woori Bank's Merchants, WOORI WON users and other Bakong member banks' mobile banking users are eligible to claim this chance.
Making or accepting payments with Woori Bank's KHQR to win US$168 weekly cash prizes.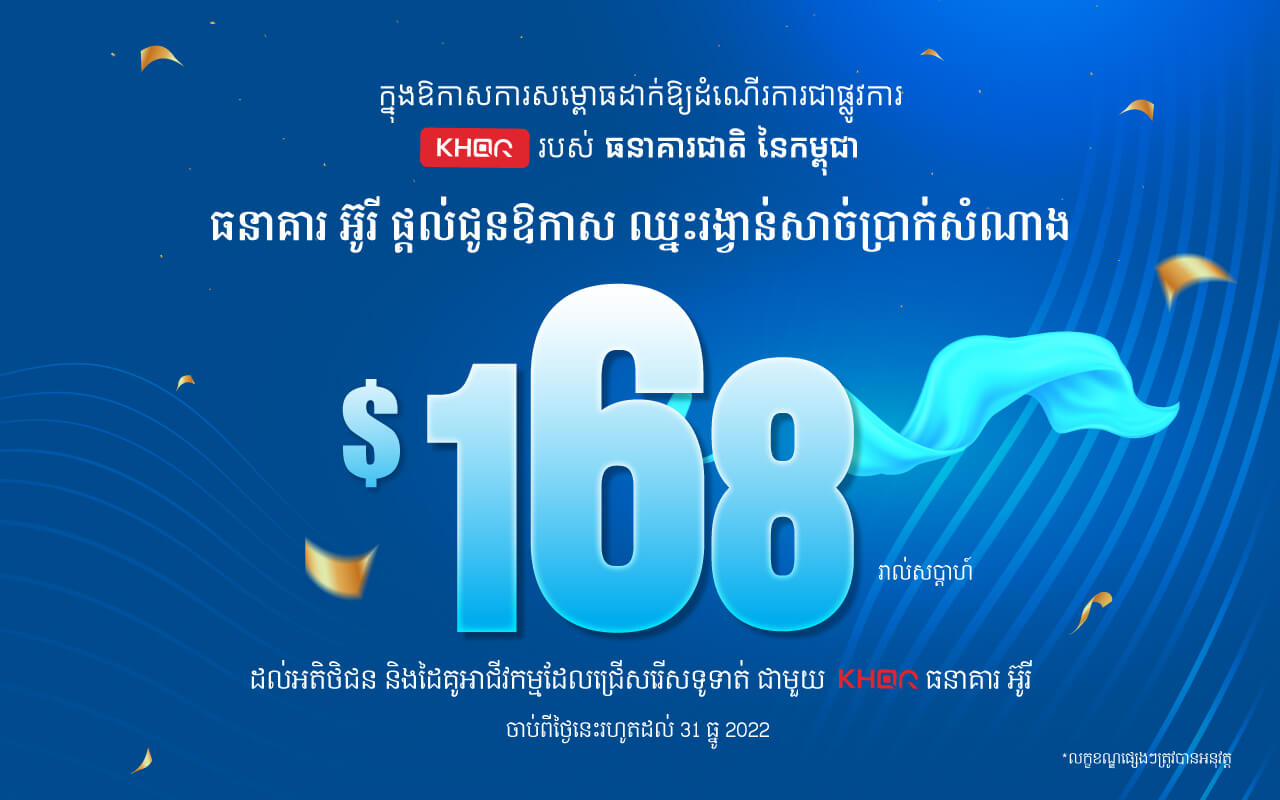 Term and Conditions
The campaign is from Now until 31 December 2022.
Three lucky partner merchants and three customers will be selected to win US$168 by simply making and accepting payment with Woori Bank's KHQR.
All Woori Bank's Merchants who have more than 10 transactions of KHQR payment transactions will be eligible to enter the weekly automatic lucky draw to win three cash prizes. The winning business associate will get a reward of US $ 168, which will be transferred direct into their Woori Bank account.
Three customers or payers who have made the most number of transactions and payment amount through KHQR at any Woori Bank's merchants will win a weekly cash prize of US$168. Only payments made to Woori Bank's merchants KHQR will be included.
Every customer has a chance to win cash prize only when they make payment with Woori Bank's merchants.
Rewards will be credited to both the customer's and the merchant's Woori Bank accounts directly. For Bakong member bank customers, Woori Bank will make an announcement on Woori Bank's official Facebook page and winners are required to open an account with Woori Bank to receive the cash prize.
Customer and merchant are eligible to win only ONE cash prize per week, but not limited for the whole period of campaign.
*Terms and Conditions Apply | For More Information: 023 963 333 / 081 331 333 |