Woori Bank would like to congratulate all 318 Woori Bank Prize winners from "Woori Talks, We Talk" Facebook live conducted on 25th April 2022, to commemorate the formal opening of its Commercial Bank earlier this year. Woori Bank offers a variety of large and exciting promotions to its customers and the general public. One of the most exciting promotions is the Lucky Draw program, which allows customers and the general public to enter by simply filling out a digital lucky draw ticket platform for a chance to win a SsangYong Tivoli 2022 car, motorcycles, iPhone 13, Smart TVs, and hundreds of gas and cash vouchers, totaling 318 units worth over US$70,000.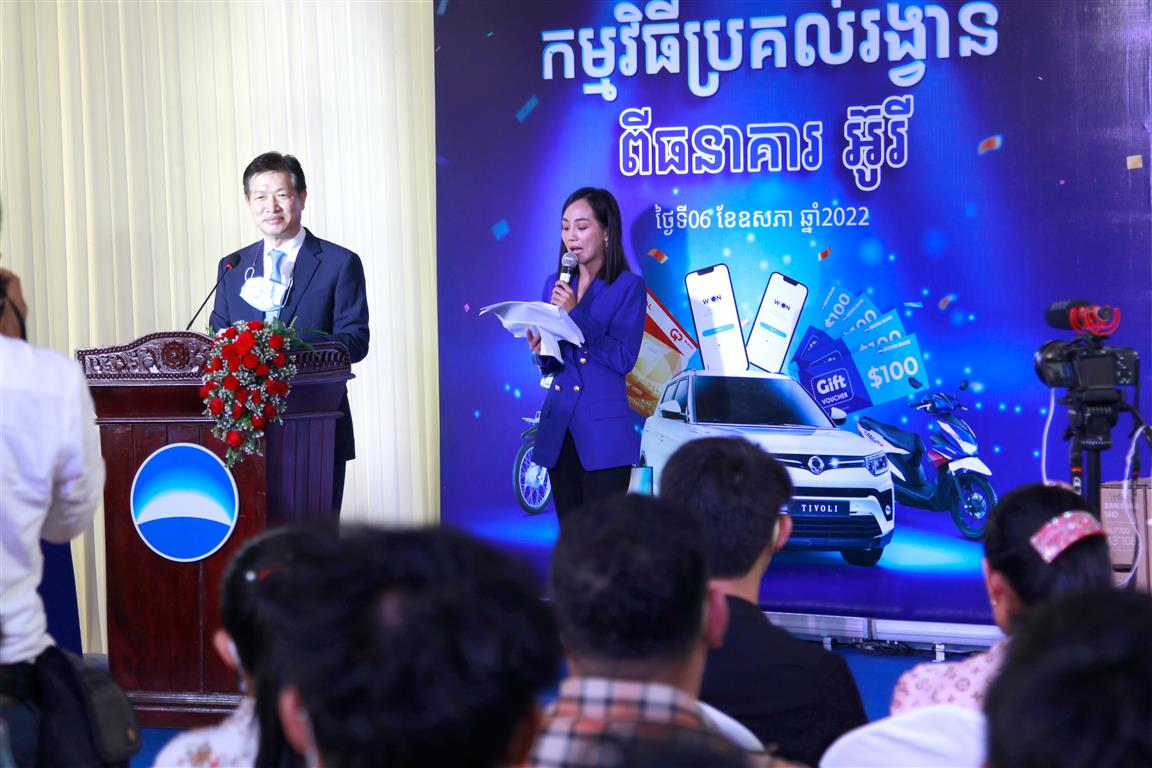 "The Lucky Draw commemorates the launch of WOORI BANK (CAMBODIA) as a commercial bank on January 3, 2022, as well as a day to thank the many clients and members of the public who have used Woori Bank's financial services over the past 30 years.". I would like to take this opportunity to express my gratitude to our valued customers for their unwavering support and trust. Congratulations on winning the WOORI BANK Lucky Draw. Woori Bank will continue to provide consumers with superior services and products." Mr. Kim Hong Ju, Woori Bank's CEO, stated"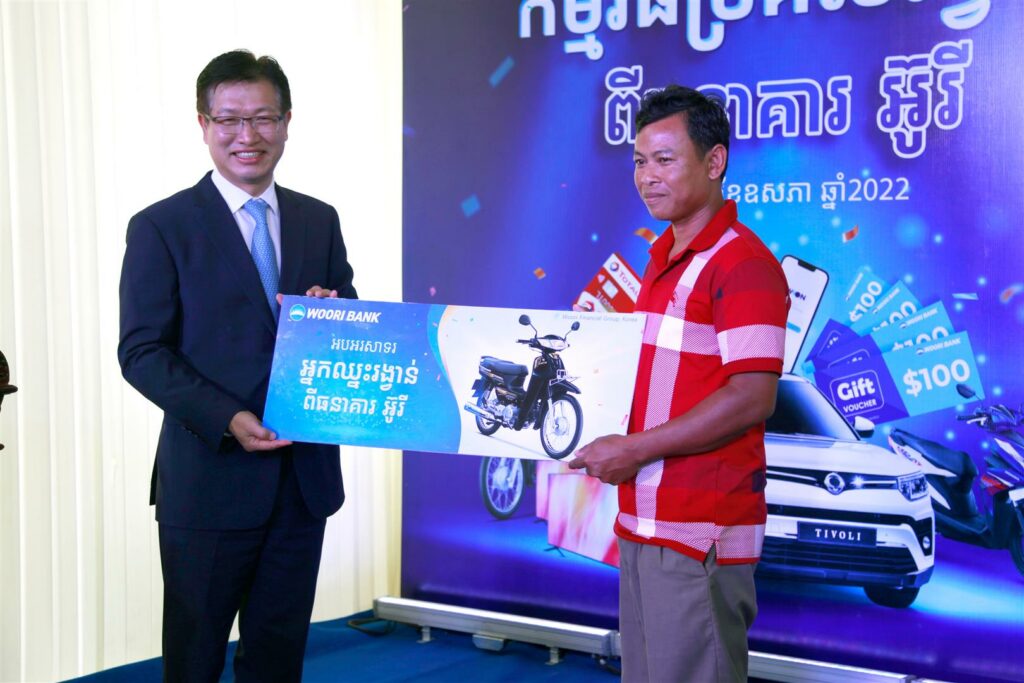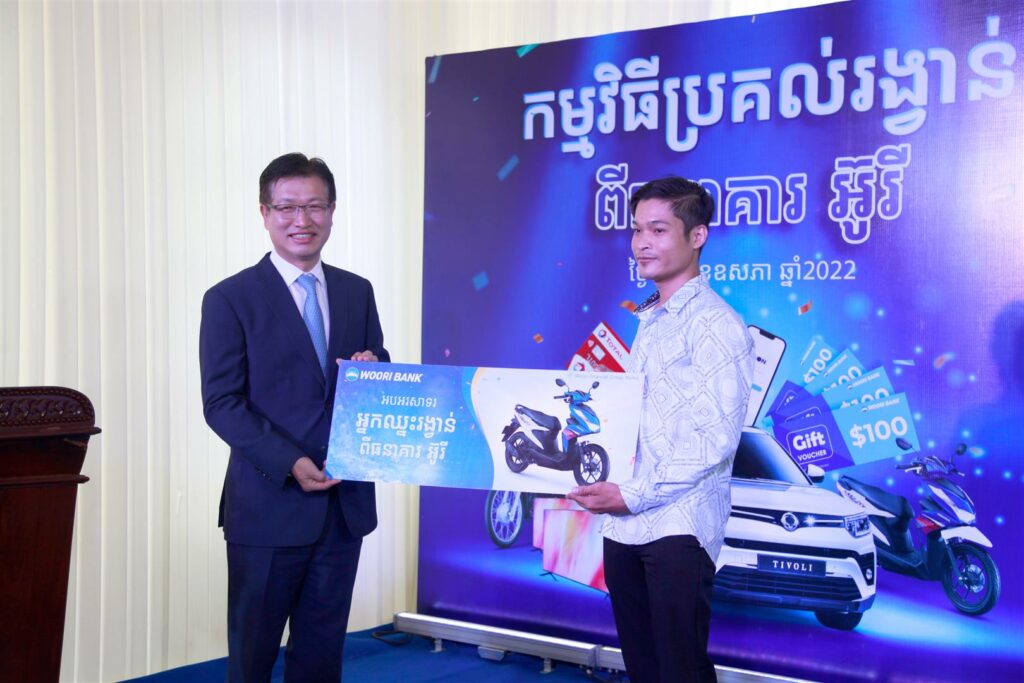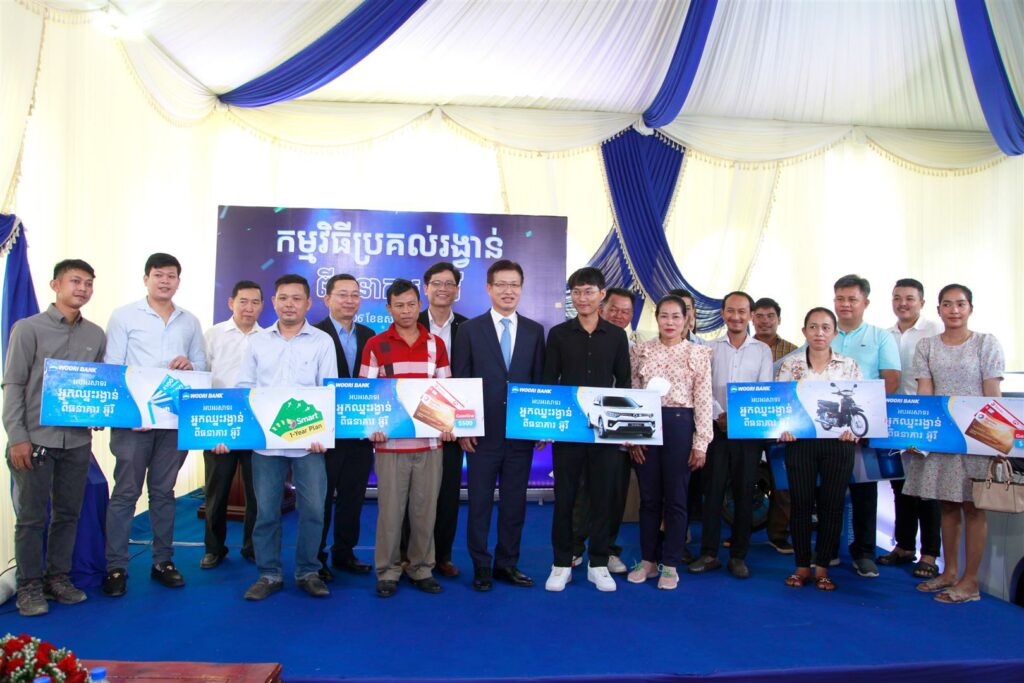 Woori Bank will continue to provide customers and the general public with a variety of attractive services. We will continue to serve you with financial services that are fast, easy, and reliable.
For more inquiries, please contact at 023 963 333 / 081 331 333 or visit our official Facebook page : www.facebook.com/wooribankkh or Website: www.wooribank.com.kh
About Woori Bank
Woori Bank is one of the leading commercial banks in Cambodia, operating through 138 branch networks nationwide, with experienced employees of more than 4,000; while progressively expanding its branch and ATM networks across Cambodia. As of 31 March 2022, Woori Bank has achieved total assets of US$ 1.2 Billion, loan portfolio of US$ 1 Billion, deposit amount of US$ 273 Million and more than 353,000 customers.