With Check Clearing Service of Woori Bank, all customers can deposit to Woori Bank's account with receiving check from any local banks. This service will provide more choices for Woori Banks' customers to make it easier and better for their business requirement.
Product feature:
Check deposit and accept from other local bank's check
Available Currency: KHR, USD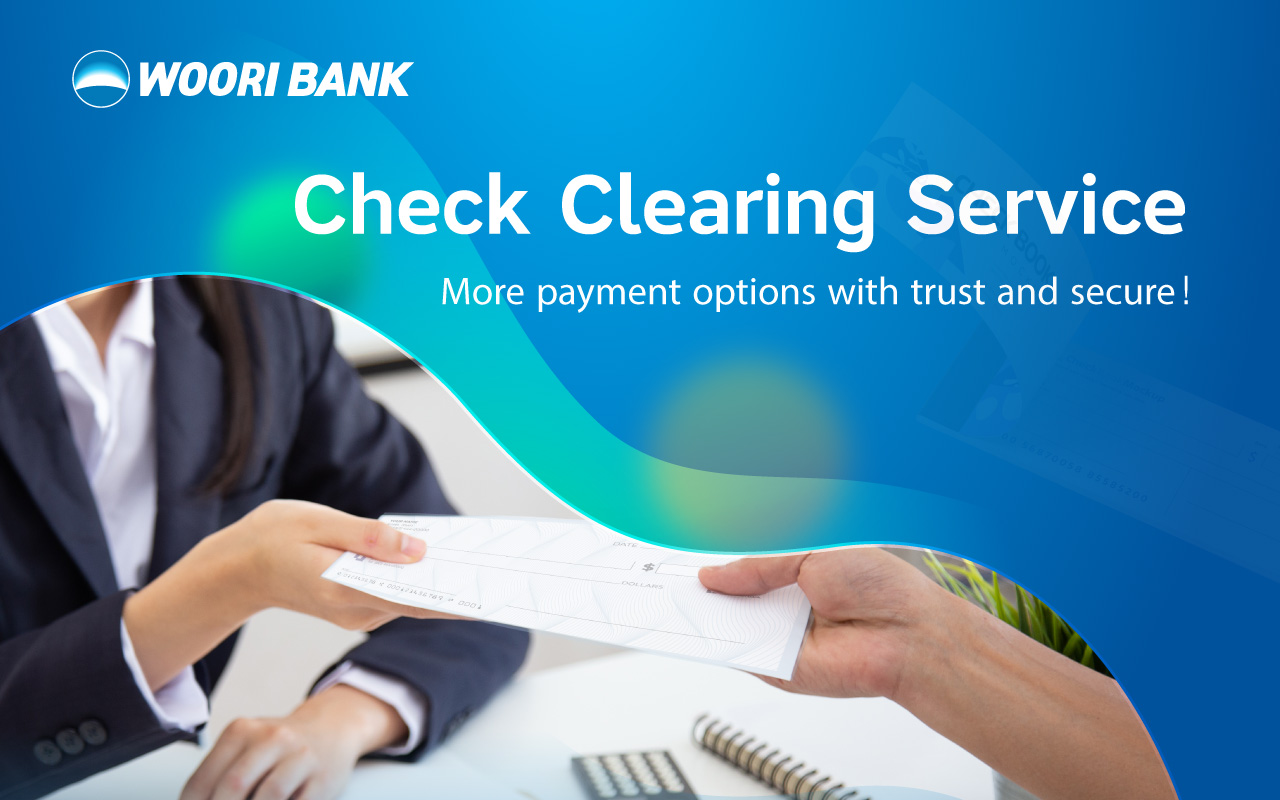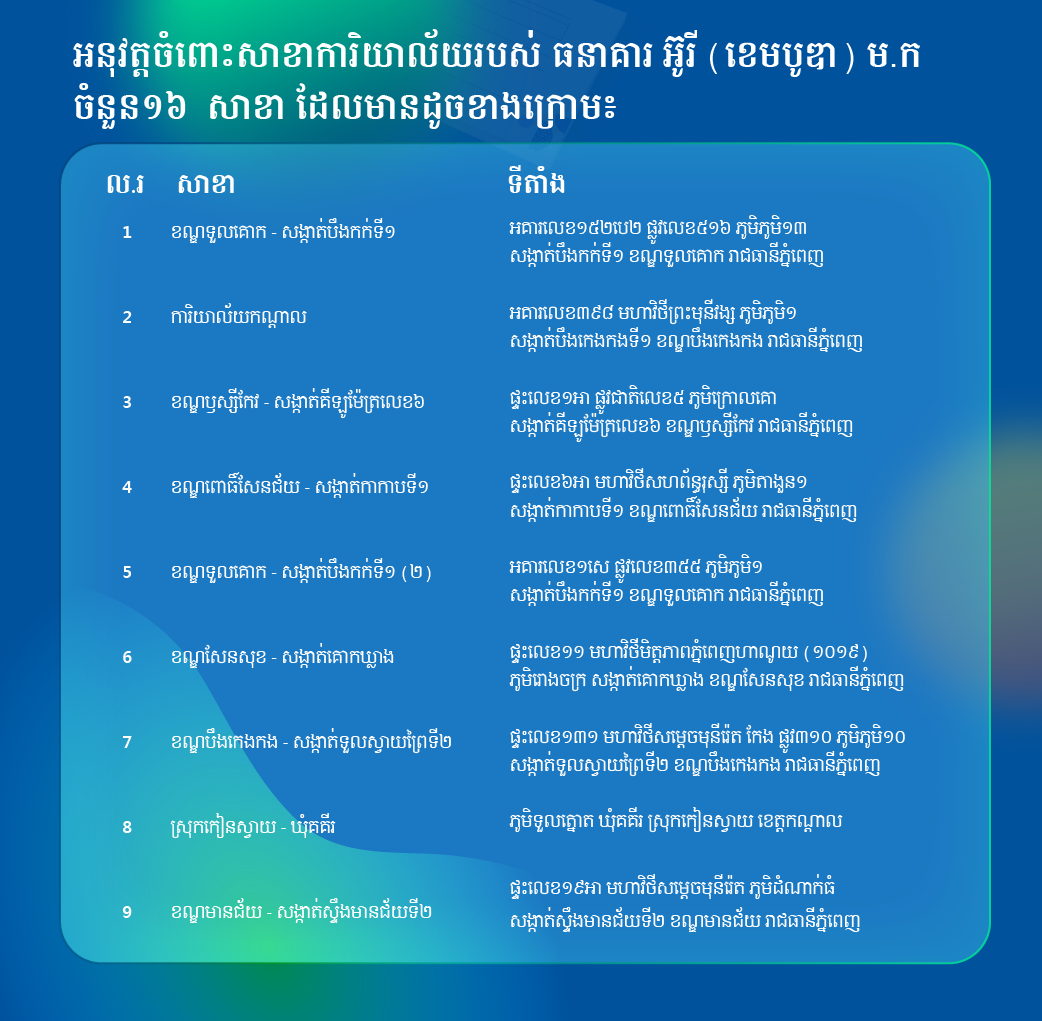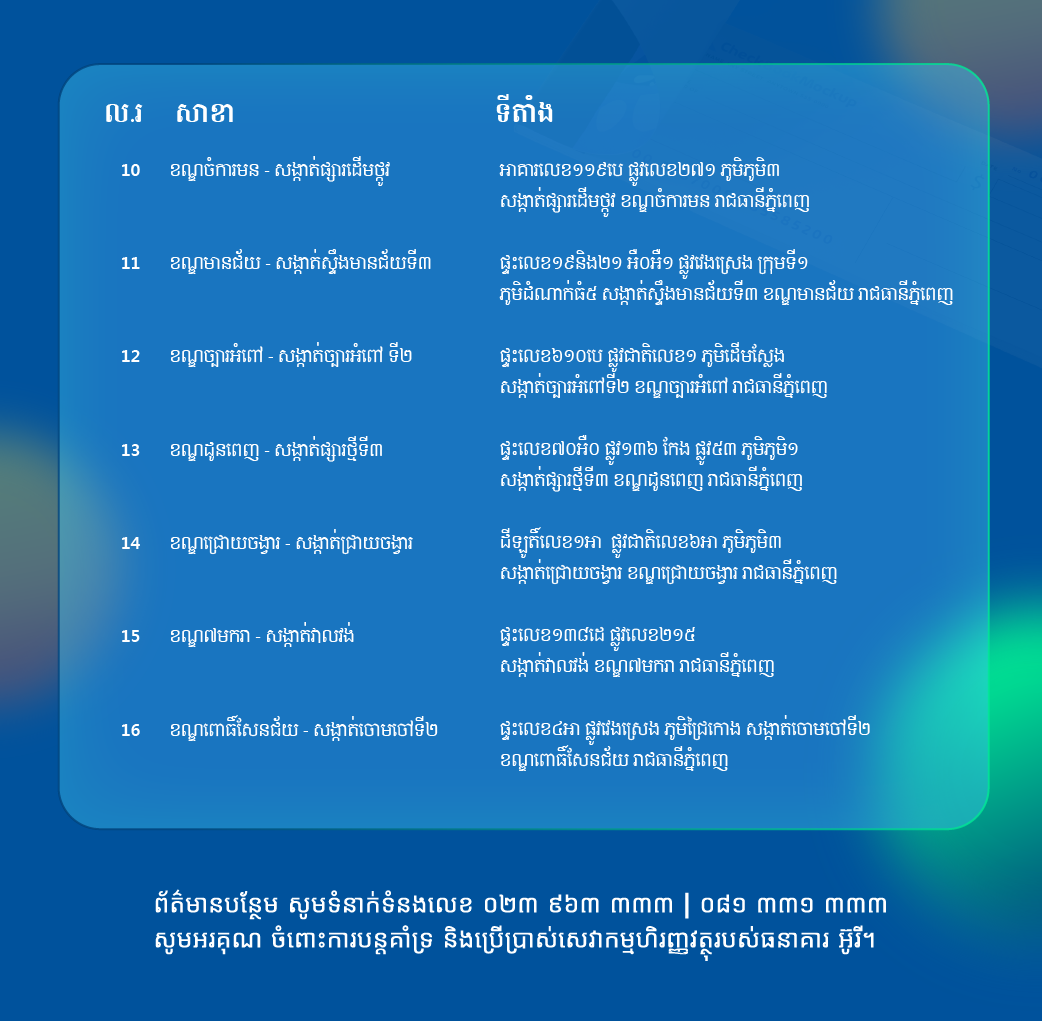 About Woori Bank 
Woori Bank is one of the leading commercial banks in Cambodia, operating through 138 branches nationwide, with experienced employees of more than 4,000; while progressively expanding its branch and ATM networks across the country. As of 30 June 2022, Woori Bank has achieved total assets of USD 1.3 Billion, loan portfolio of USD 1 Billion, deposit amount of USD 295 Million and more than 374,177 customers.