Phnom Penh: On October 19, 2022, Woori Bank collaborated with the National Blood Transfusion Center to organize a voluntary blood donation Event under the theme "Blood Donation's Day to Save Life" at Woori Bank head office located along Preah Monivong Blvd, Sangkat Boeung Keng Kang I, Khan Boeung Keng Kang, Phnom Penh.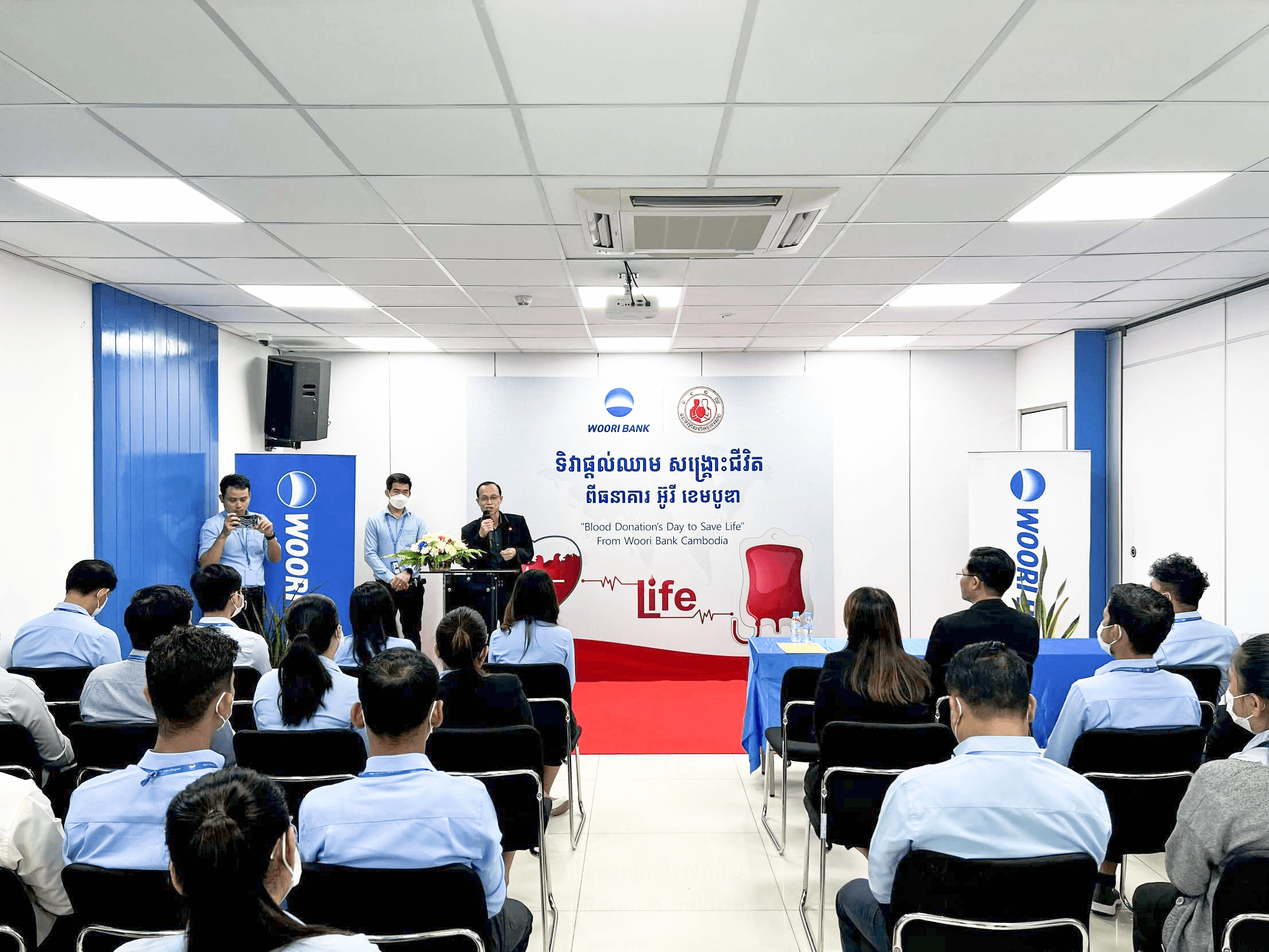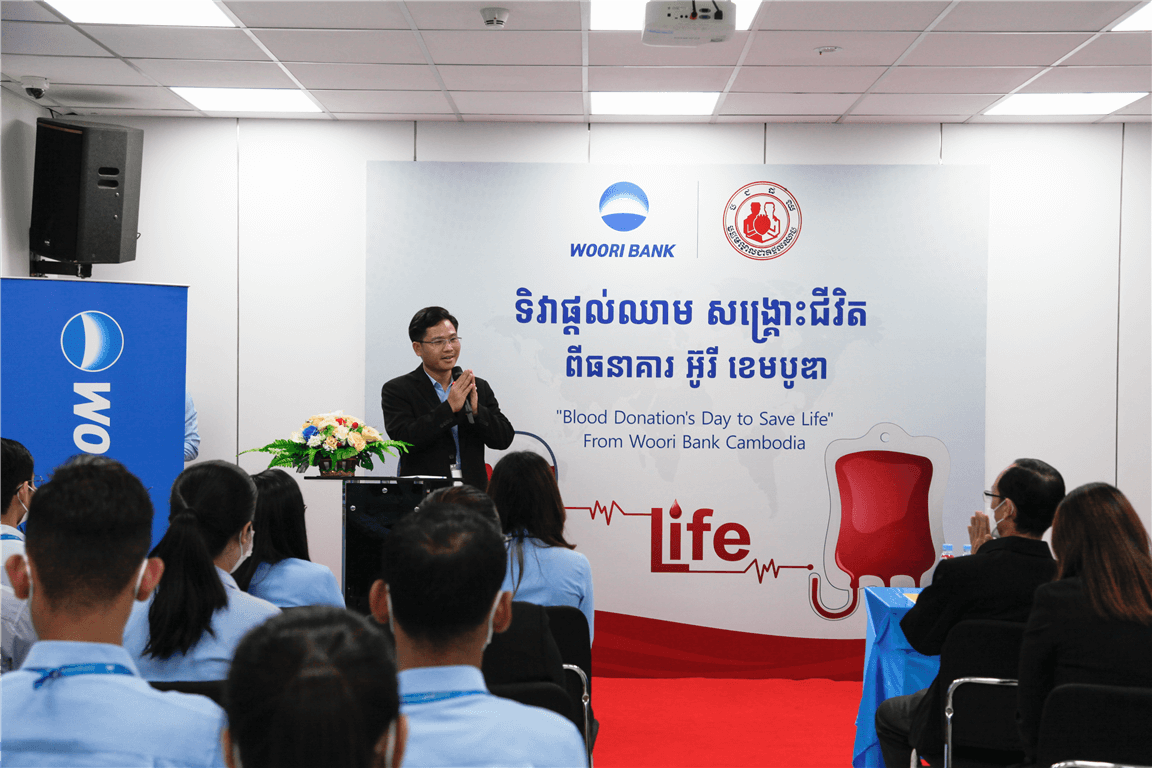 The event was presided over by Dr. Ly Sovit, Vice President of the National Blood Transfusion Center, as well as colleagues and Mr. Hun Sopheak, Chief Operating Officer, Business Group 1, Managements and 60 staffs of Woori Bank.
Dr. Ly Sovit expressed his pleasure at witnessing that Woori Bank's employees enthusiastically volunteer to give blood at our center. He stated that the blood donation program placed on by Woori Bank today is a significant topic for all of us and has two main objectives. First, to cultivate volunteer blood donation habits and culture and to motivate the general public to take part in activities with the National Blood Transfusion Service across the nation to ensure a sufficient blood supply for patients in need of blood in all hospitals without discrimination or racism, as well as without regard to religion; and Second, to link voluntarily donating blood to beneficial humanitarian efforts in society.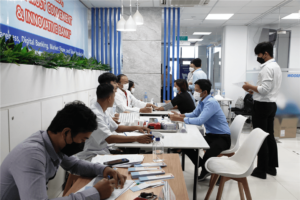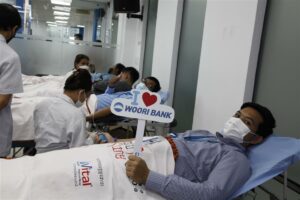 On behalf of Woori Bank, Mr. Hun Sopheak said "Woori Bank Cambodia try our best to join with Government of Cambodia on Country development through providing jobs in banking industry for Cambodian with thousand people, internship, trainee and especially develop fresh graduated people by incubation program. We also joined many social activities to contribute to the Cambodian society including blood donation and this is another great contribution to the Cambodian society with Blood Donation through National Blood Transfusion Center.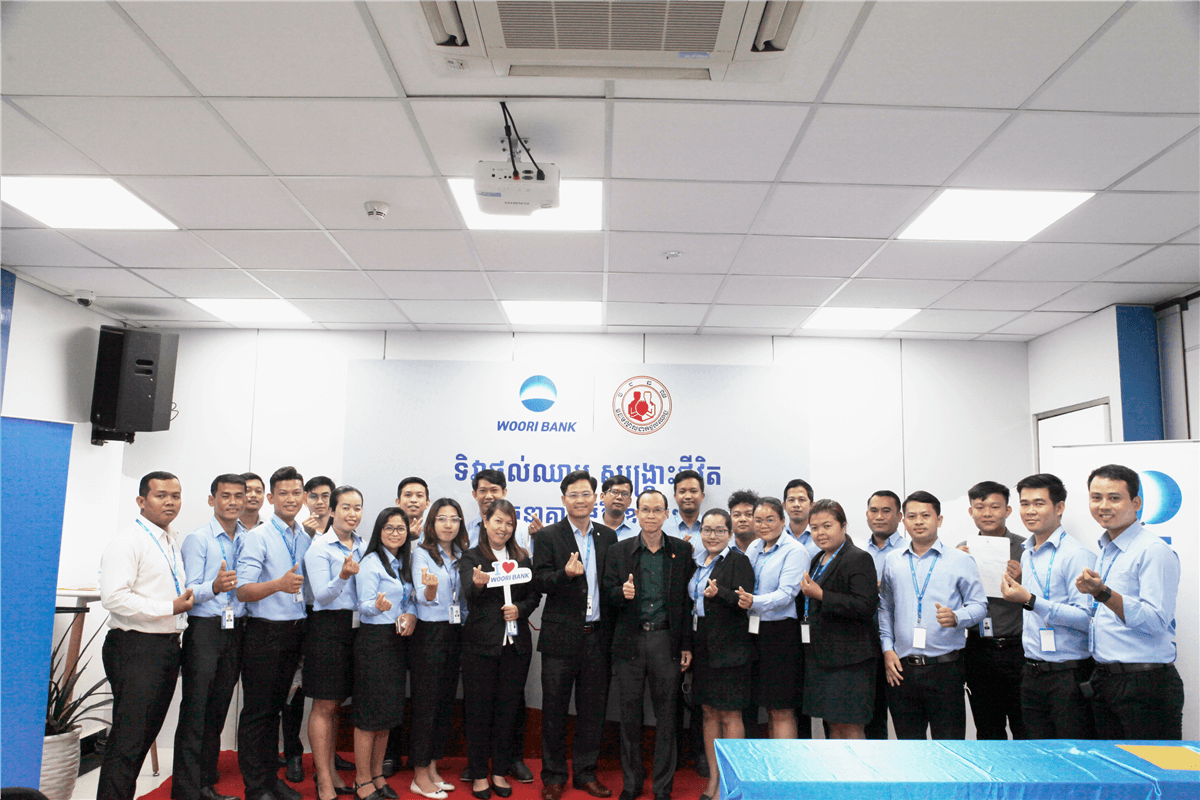 This blood donation event features social responsibility and care of Woori Bank for social welfare, particularly the rescue of individuals in need of blood, as a private institution that provides financial services to the Cambodians people for 30 years.
About Woori Bank
Woori Bank is one of the leading commercial banks in Cambodia, operating through 138 branches nationwide, with experienced employees of more than 4,000; while progressively expanding its branch and ATM networks across the country. As of 30 June 2022, Woori Bank has achieved total assets of USD 1.3 Billion, loan portfolio of USD 1 Billion, deposit amount of USD 295 Million and more than 374,177 customers.