Phnom Pen: On 10th January 2023, RUPP and Woori Bank​ has singed memorandum of understanding (MOU) in providing 100 scholarships equivalent to US$50,000/year to  undergraduate students from key specialized subjects which include the newly established program on sustainable urban planning and development (DSUPD), Economic Development (Eds), Community Development (CDs), Computer Science, International Business Management (IBM), and Mathematics.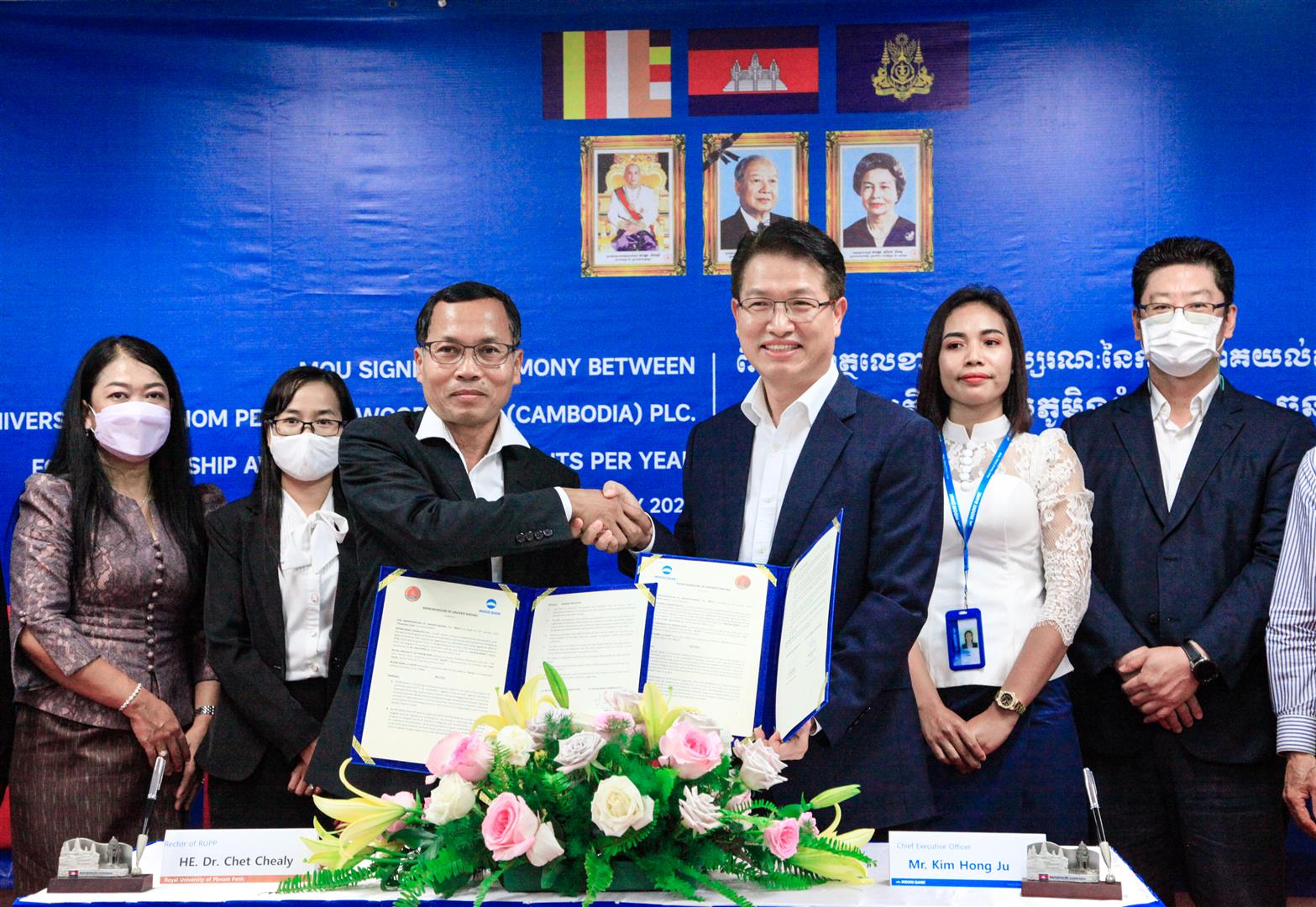 The event was presided by HE. Dr. Chet Chealy, Rector of Royal University of Phnom Penh and Delegates as well as professors, lecturers, faculty members, and students and Mr. Kim Hong Ju, Chief Executive Officer of Woori Bank (Cambodia) Plc. and senior management team.
Woori Bank (Cambodia) Plc. see the importance of education as the backbone to contribute to the development of Cambodia. The bank's goal is to grow with Cambodia; therefore, supporting Cambodian education is part of the bank's CSR program.
During opening the ceremony, Mr, Kim Hong Ju Said "Being faithful to our motto, we are actively conducting Corporate Social Responsibility (CSR) activities in a variety of fields such as schools, hospitals, and orphanages. And today Woori Bank, we are very pleased to be a partner with RUPP to provide scholarship for students. Our financial aid will help students to complete their study successfully and they will have a job opportunity with Woori Bank. I sincerely hope that all students who received scholarship from Woori Bank will be the step-stone of Cambodia's development."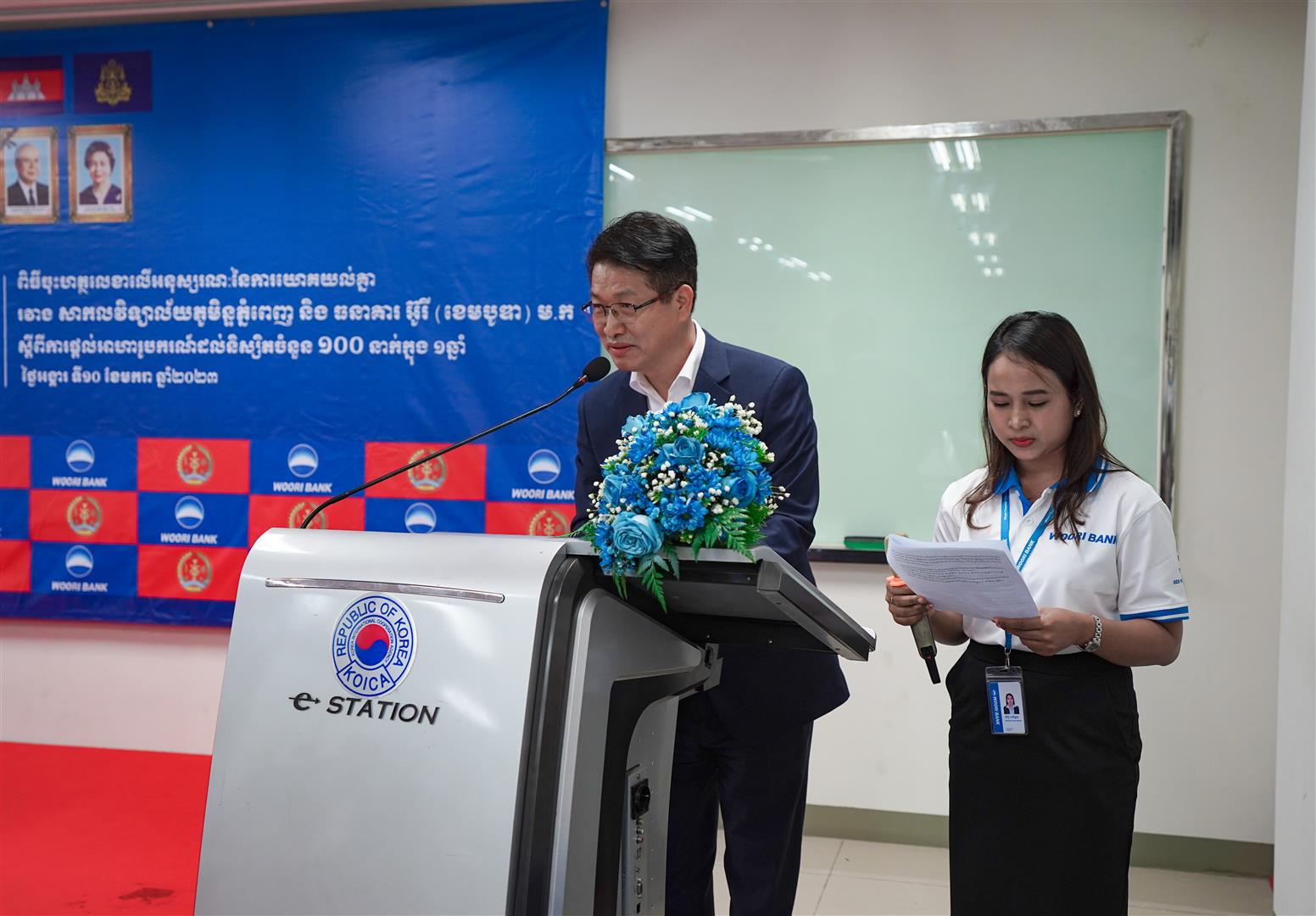 Speaking to the press conference, H.E Rector Chet Chealy, has briefly provided history of the university effort in achieving its goals to become a comprehensive and vital Cambodian university. In the past five years, the number of students enrolling has steadily increased. RUPP attempts to address the issues of knowledge gaps and skills mismatches in the country, but also to build strong human capital in achieving long term sustainable development of the country.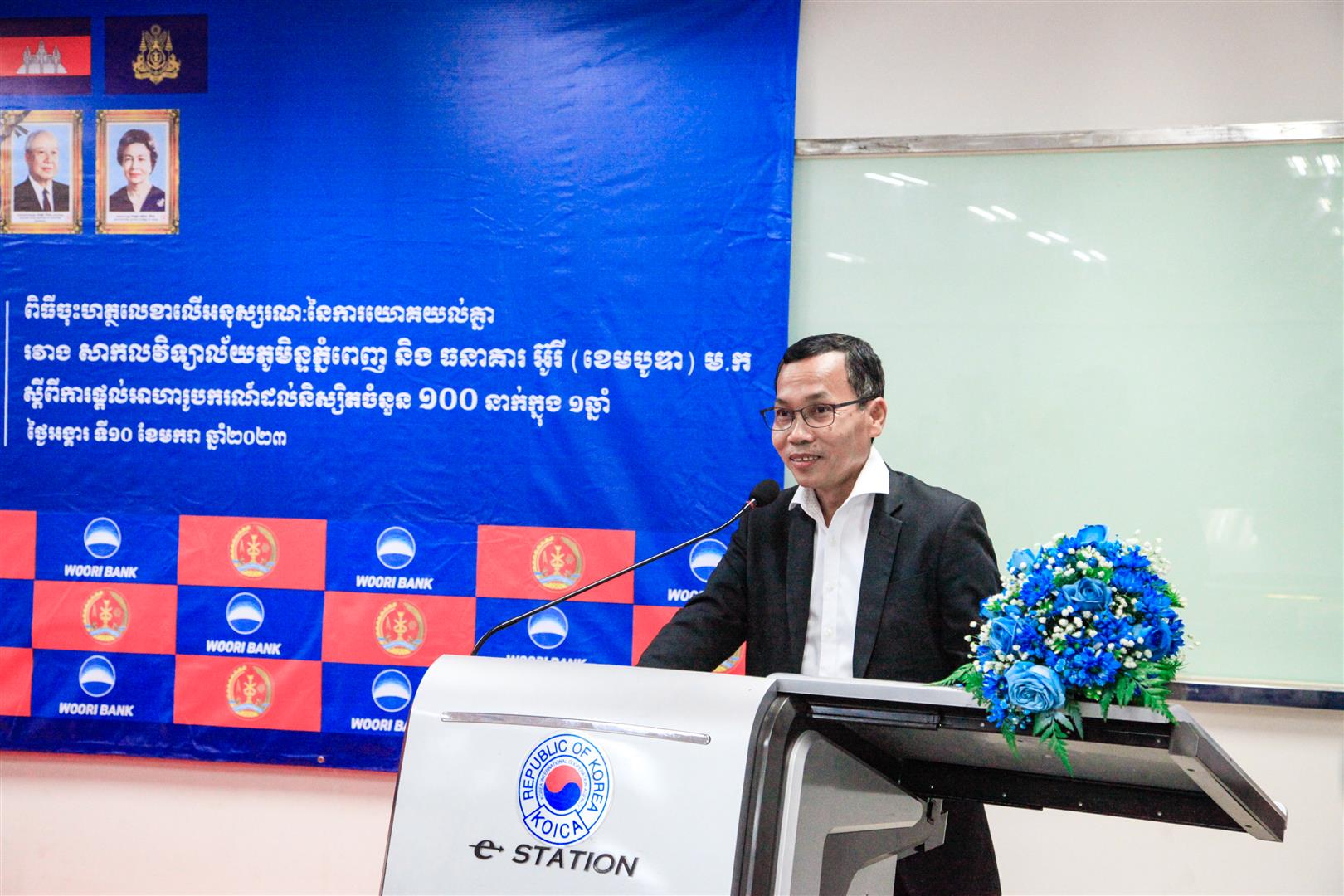 "Our vision toward 2030 is to be the Cambodia's flagship university with regional standing in teaching and learning, research and innovation and social engagement. To achieve these, we have set up five goals which include (i) enhance teaching and learning, (ii) promote research and innovation, (iii) development well-rounded citizenship and effective leadership, (iv) promote sustainable development and preserve Cambodia cultural and natural heritage and (v) to expand social engagement", Rector continued.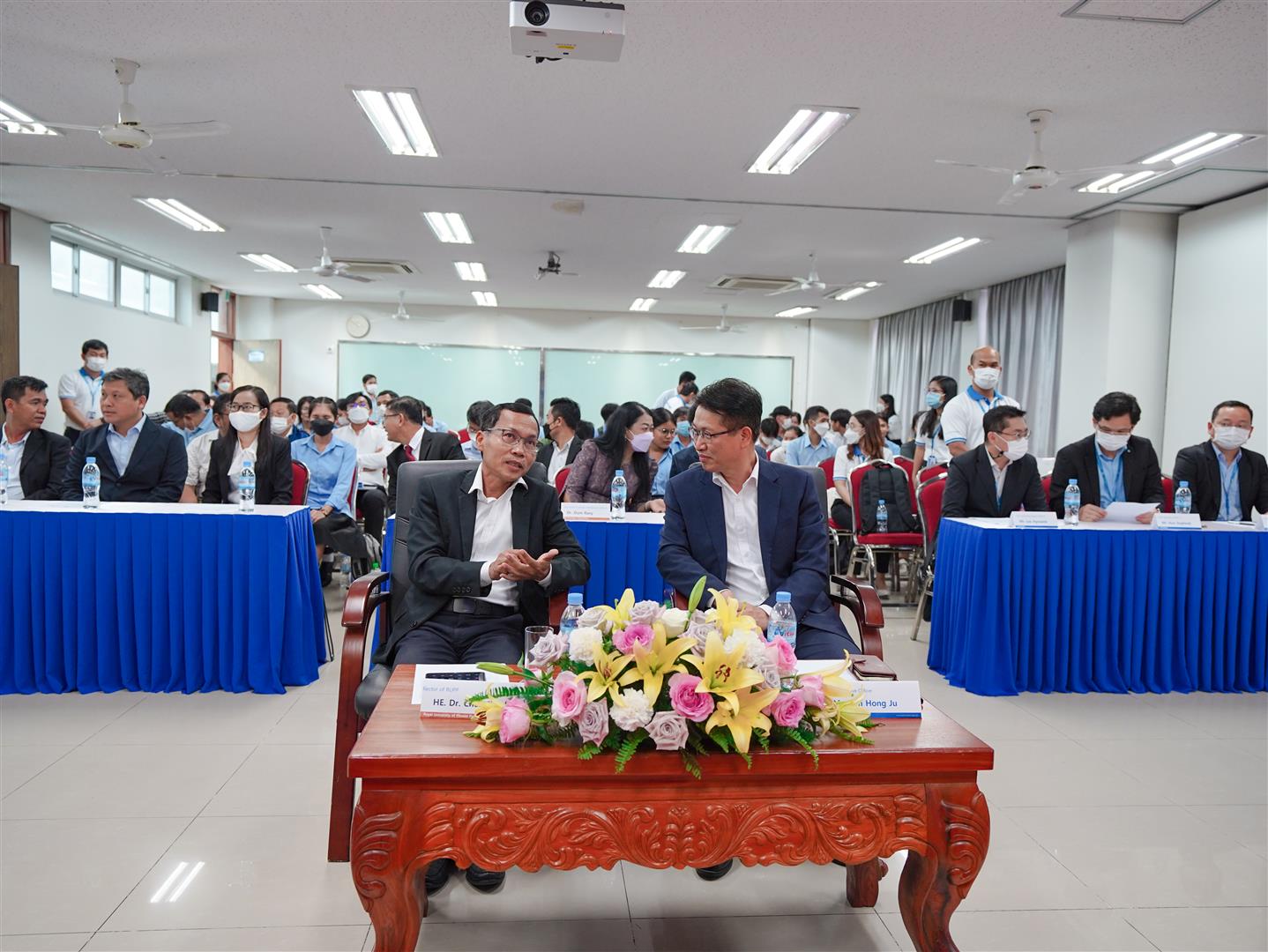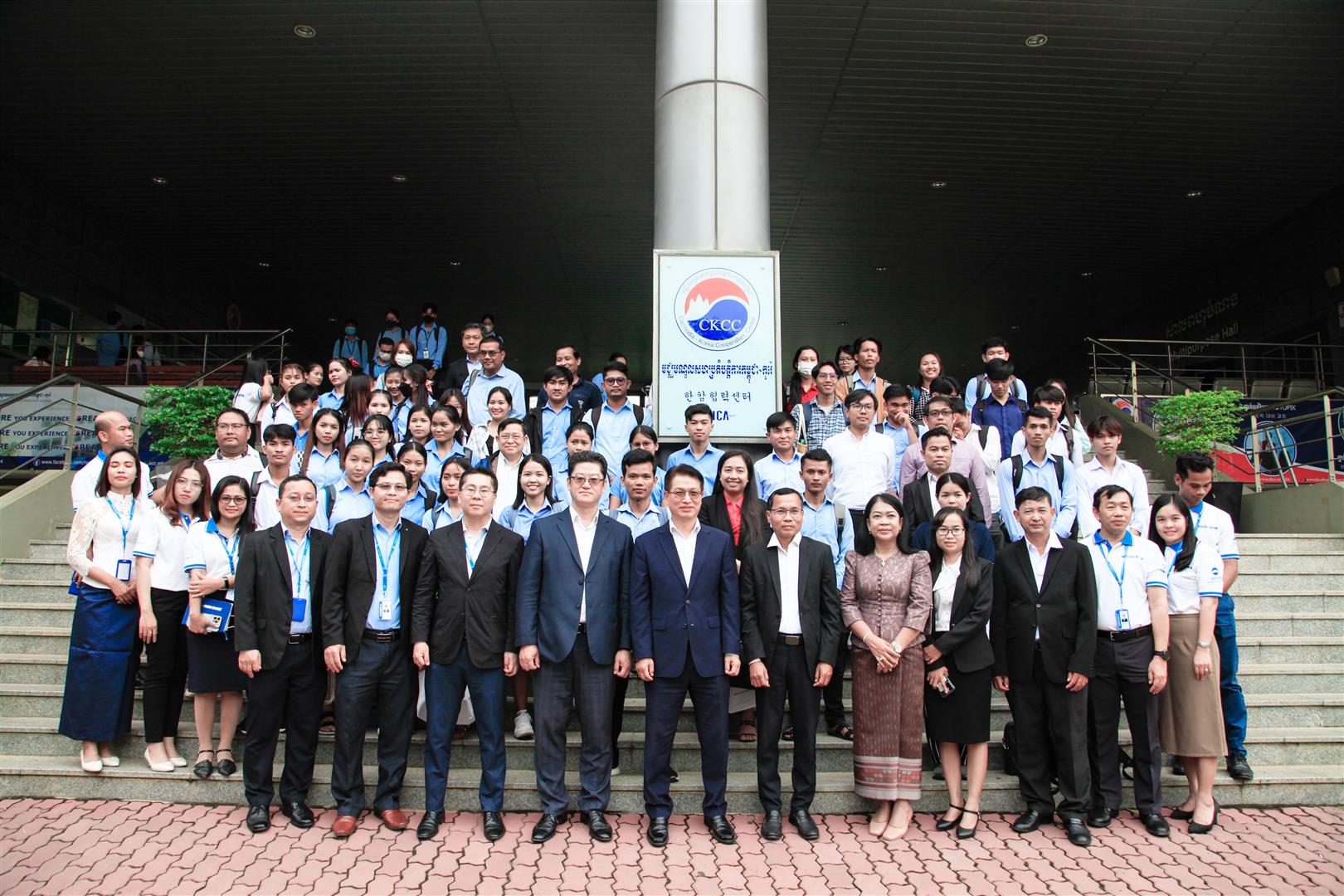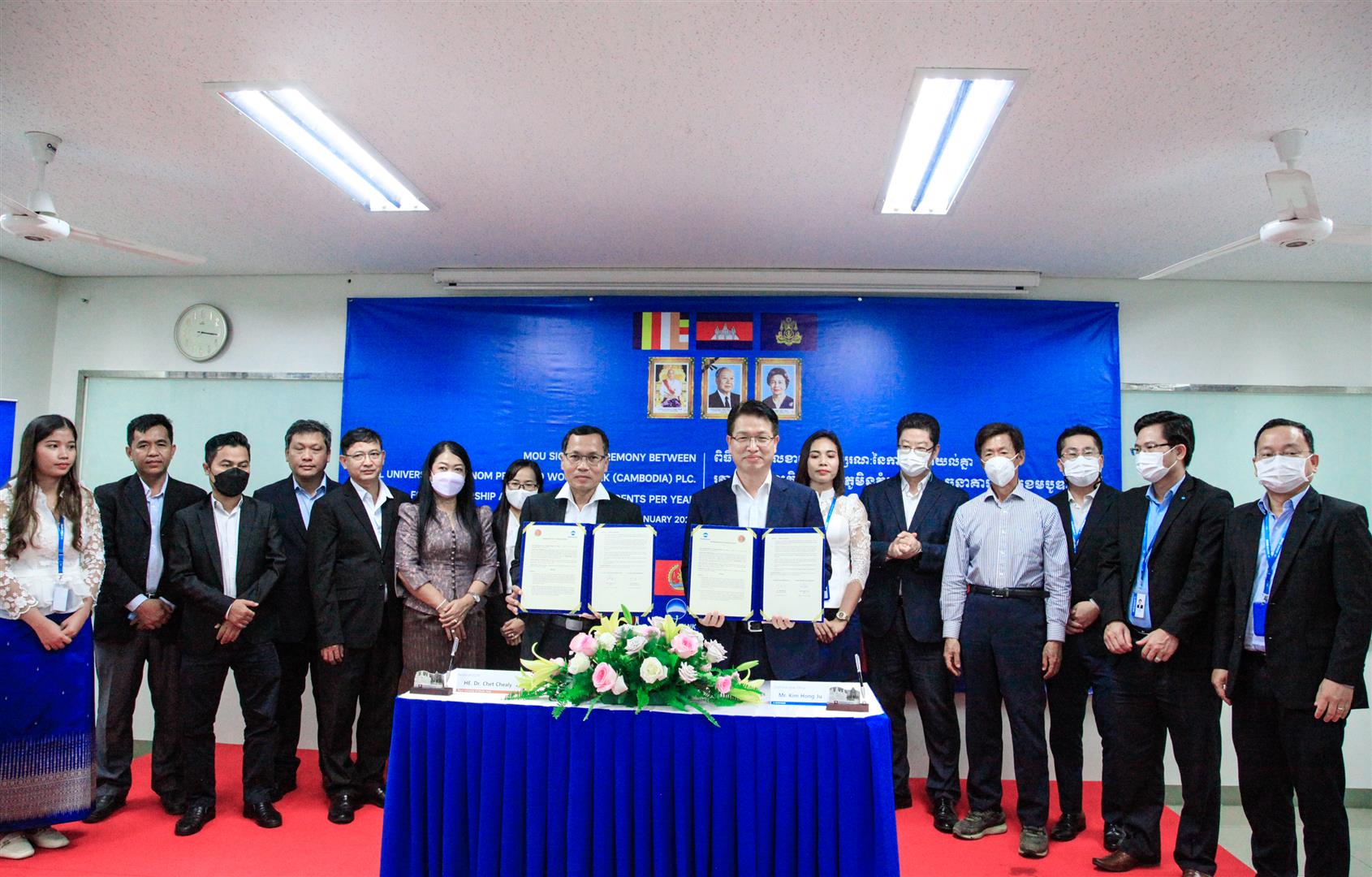 The event marks the beginning of the long-term cooperation between Woori Bank and RUPP in achieving their mutual goals for the sustainable growth for Cambodia.
About Woori Bank:
Woori Bank (Cambodia) Plc. has mile stone significant achievements in Cambodia for 30 years. With beginning of the funding program in 1990 and getting official license to operate as a microfinance institution in 2004. Then, updating license in 2011 to become a micro-deposit taking finance institution as well as​merging with Woori Financial Plc in 2020 to broaden network. Additionally, the National Bank of Cambodia has approved a license as a commercial bank since January 2022, enabling Woori Bank (Cambodia) Plc. to provide the market with a wider range of goods and services. Woori Bank (Cambodia)Plc. has 138 branches nationwide as of December 2022, employs over 4,200 staffs, and serves more than 417 customers with​ total asset of USD 1.4 Billion, a loan portfolio of USD 1,182 million and deposit savings balances up to USD 345 million.
"Woori Bank, Your Smart Choice in Finance!"